I've been searching for some awesome Halloween paper and came across My Mind's Eye's new Mischievous line! Holy cuteness! I will need a few of these kits, for sure. I've been stocking up on Apothecary from Echo Park and I needed some new stuff so everything won't look the same, lol.
I posted the other day on Facebook about my $1.00 bin finds at Michaels Craft Store.. some awesome Halloween stamps! There are more, and I plan to go pick them up soon! How cute are these?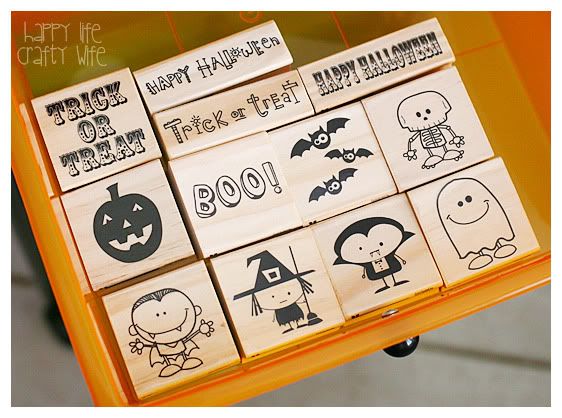 And for only a buck, they stamp great! Although... I am not sure what 'great' really is seems I don't really use stamps. I chalk that up to the fact that I don't really OWN many stamps, lol. I have a folder of some I designed though.. Thinking of making them availiable for digital format.. Anyhow.. My new paper came today so I had to play! I gotta say, I LOVE the touch of light blue in this line! So different for Halloween!
Here's my simple little card using my cheapie stamps...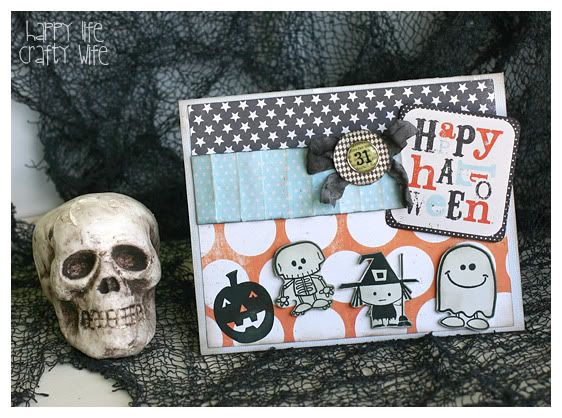 I stamped onto light grey cardstock and then cut them out... inked the edges a bit. I like how it came out!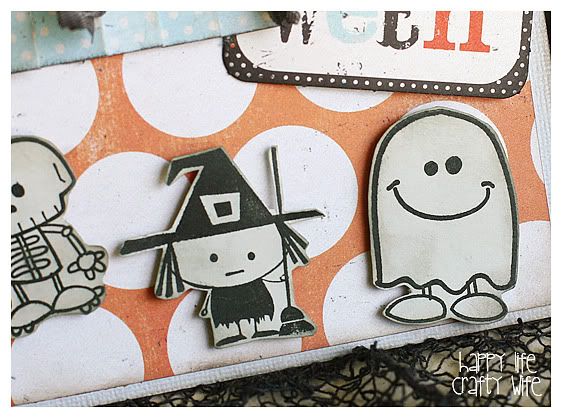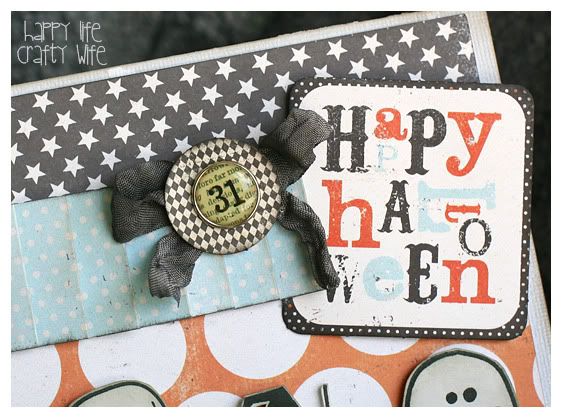 I also love the pleated trim! Do you?... Here's how to make a paper pleated trim:
Cut 1 or 2 strips at 12"w and 1.5"h. (for my card at 7"w I cut two strips, one at 12"w and one at 8"w to create one long strip)
Drag out your score board and score at 1", 1.5", 2.5"3" and so on... you will want spacing like so... 1",1/2", 1", 1/2".. like so: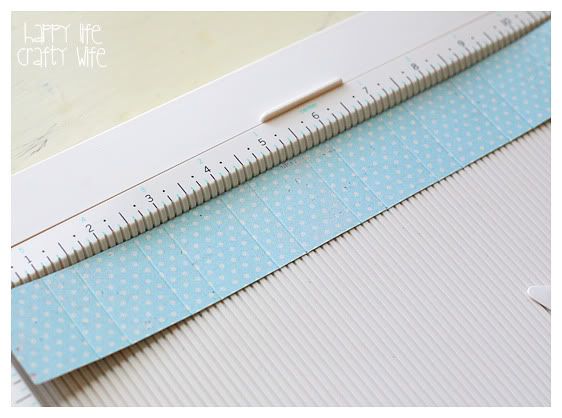 Run a line of adhesive tape down the center. (Sorry for the cruddy pic)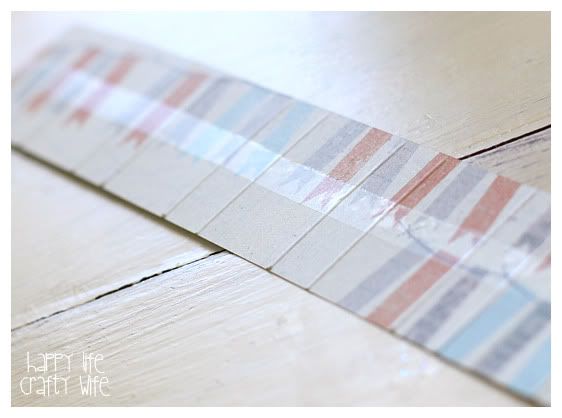 Then, pleat fold at the 1/2" marks like so.. Adhere two strips together if needed.. You can make these any size you'd like! Enjoy!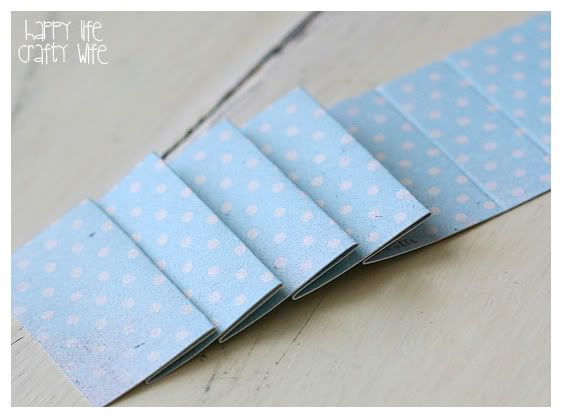 Easy, right?! Adds a nice touch to a card, bag, etc.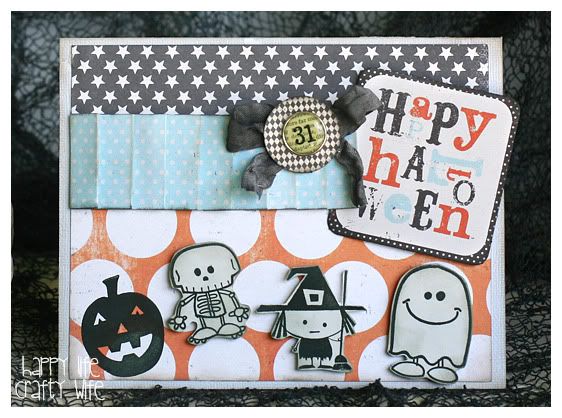 I hope you all like my little card! Thanks for stopping by!