Well, folks! It's another week and another challenge over at Paper Dolls! This week we are using this FABULOUS dollhouse SVG file by Patricia over at A Little Hut! You can go right to the dollhouse post and download the file HERE!
You MUST check out Patricia's site! She is so talented and her work is so clean and modern, Thienly and I just LOVE it!
For my dollhouse, I decided to go simple and vintage looking. I wanted it to look like an old dollhouse you'd find in grandma's attic! I had plans for a porch, fence, awnings, a tree and more, but really, I simply ran out of time. We're going to Disney again (we will actually be there on Monday when you're seeing this!) and we decided to leave out earlier than planned, so I've been running around getting laundry done, packing and such. I think I will make another sometime soon and really go all out!
Anyhow, I hope you like it!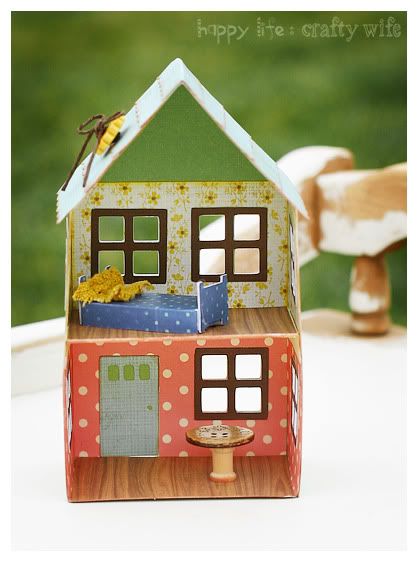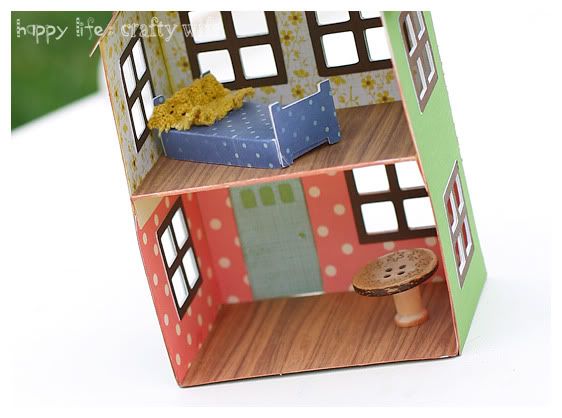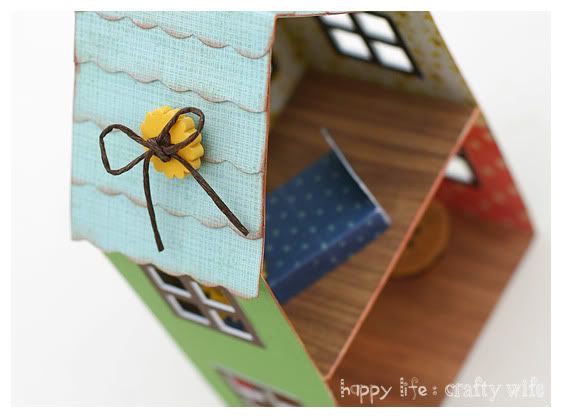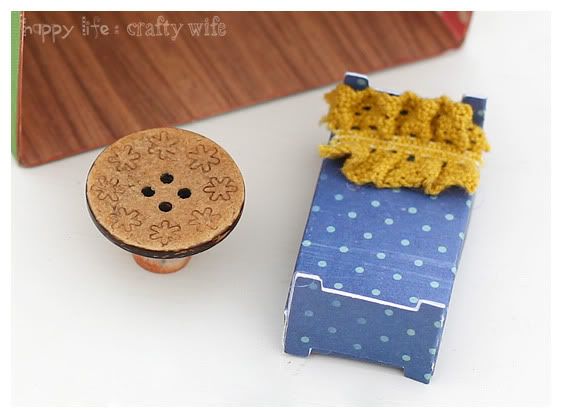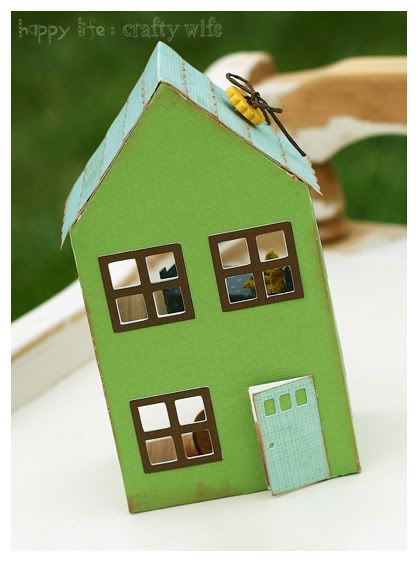 See, told ya I went simple! LOL!
If you'd like to know how I made mine.. keep reading!
Cut all the dollhouse pieces as sized..  For the roof, I welded a rectangle with 1/2" wide half circles. Very easy to do! Ink the edges and layer them! I added a little button and paper jewelry string to it.
I cut double windows and doors (you will need to flip one door before cutting!) so I can add them to the inside and outside!
For the bed I added a little strip of elastic lace trim to look like a little pillow.
The 'table' is a button glued to a mini spool! (so cute!)
To line the walls with wallpaper.. Oy, this was some work, lol. What I did was used SCAL rectangle/squares shapes and 'trace' them over the house where the wallpaper would fit. I then removed all the files I didn't want to cut. Ended up with these:
And then I glue 'em in!
That's pretty much it! Oh, and cut two of the 'floors' and use one on each level. I went with a wood looking paper! So fun!
Some ideas -
Add a rug, extra bed, fence, tree, garden, frames on the wall, use real fabric and make curtains, etc! SO many ideas! Have fun with it and get over to Paper Dolls and join the challenge! There are TWO prizes this week! Also, you don't wanna miss Thienly and the guest designer's versions!
See ya! I will be back Tuesday evening!