May is here and flowers are in full bloom! This week at Fantabulous Cricut the challenge is Flower Shower! Stop on by the blog for some design team inspiration and to enter the challenge for this weeks giveaway!
I decided to try one of the popular flower pot cards. I like it, but wish I would have done a few things different.. like make the scalloped trim come down a bit more and maybe add some grass, lady, bee, etc.
The stamp sentiment is from My Craft Spot! Works perfect for this!
If you'd like to make one, I used SCAL basic shapes and the Forever Young Cricut cartridge!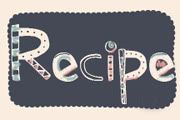 In SCAL select the trapezoid shape. Uncheck 'keep proportions' and size to 5.00w x 4.276h. Cut two.
The scalloped trim is something I made awhile back by welding circles to a rectangle. The circles were sized to .60w and just weld to any size rectangle that will work!
The rectangle for the insert was cut to 3.00 x 4.00 and attached to a half circle sized 4.00w. This is what the back looks like after adhering them -
The flowers were all random cuts from Forever Young and several layers cut between 3.00" and 1.00". You just fold up the edges a bit and layer how you'd like! Very easy! I actually made this card pretty quickly!
You can't really tell, but I also have some pop dots under the scalloped trim -
Next time, I will cut it a little longer so it shows better!
I think I will give this style card another go and try for more details, it was really fun to make!
I hope you like it!