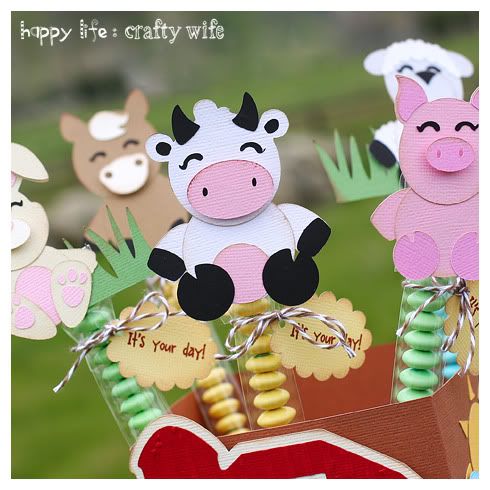 'Here a moo.. there a moo... everywhere a moo-moo!'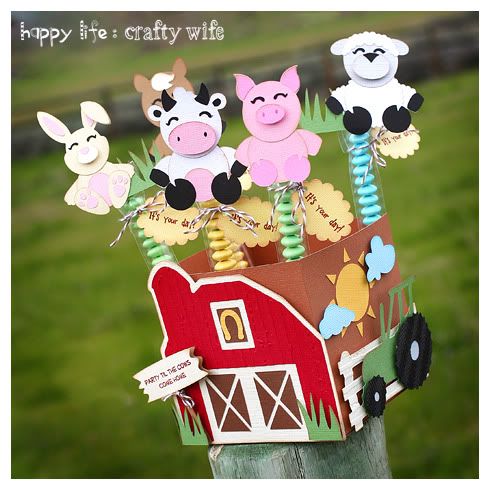 Lookie here! I created this little barnyard party favor box for SVG Cuts! How cute, right? I really like the way this came out, so much fun! If you want all the details, check out the BLOG POST!
You can take this idea and use it with your own theme! Party, baby shower, sports teams, etc. You really can do so much with these! I bought my little baggies on eBay from THIS SELLER.
Now.. more pictures!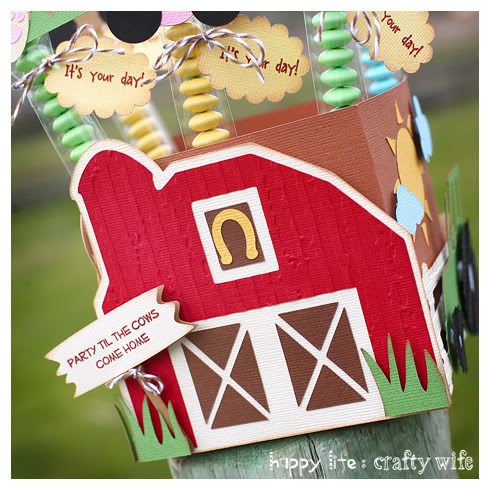 Now throw on yur' overalls for a knee slappin' good time and create some party favors! :) I hope you like them and it inspires you!
Thansk for stopping by!