I made these for my daughter's class party, as well as FCCB's Design Team project for Challenge Me Monday! This week is to create something using a chick or a bunny!
I used the adorable animal files from SVG Cuts Cuddly Animals Collection! I love them! I had to make 26 of these so I did edit the bunny's feet and also stamped the faces on instead! I wanted to add a ribbon with a stamped sentiment, but I ran out of time.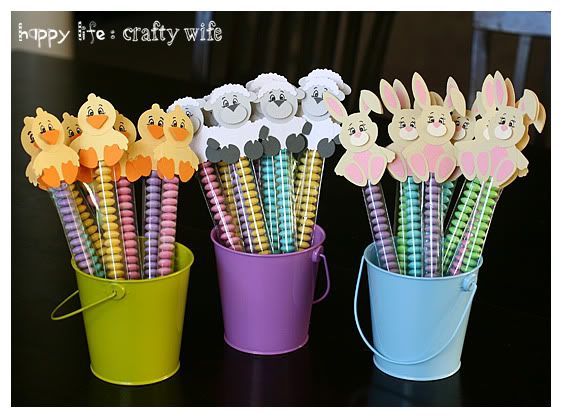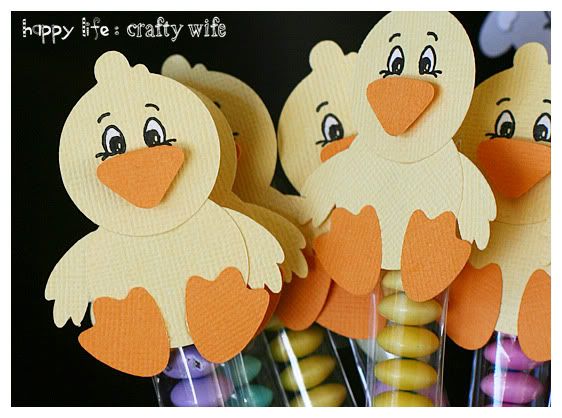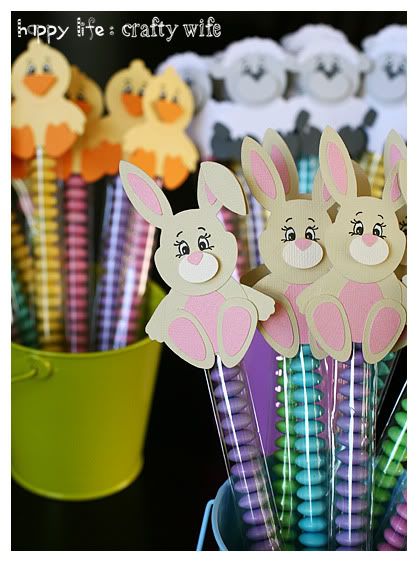 Cute, right? I got my little baggies on eBay by searching 'M&M candy bags'. It was 100 for like, $6.00! You can fit jelly beans inside them too! Mmm!
The animals are cut to 2.5" high. I just glued them on with a low temp hot glue gun! Voila'.. Simple treats for the class party!