That's right! My very first project for the Fantabulous Cricut Challenge Blog is up! (Or, will be on Monday morning!) This week's challenge is to make a card with a square shape using green and gold (dark yellow).. I figured most people might do St. Patrick's Day stuff, so I decided to go with something different. I chose the cute waterfall dino card from SVG Cuts Waterfall Cards SVG Kit. Since both my girls enjoy dinosaurs, I decided to girlie it up! I added some funky lips and a flower... it came out cute.. and funny! Those big 'ol lips look pretty silly, lol. The girls liked it, of course!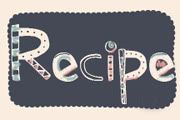 SVG Collections Used : Waterfall Cards SVG Kit, Spring Bunnies SVG Collection and Birthday Dino's SVG Collection (all from svgcuts.com)
The card was all cut in SCAL (Sure Cuts A Lot).
The card base is 11x5.5"
The scalloped gold heart base is cut to 5x5".. It's an SVG and I have NO idea where I got it from :( I do know it was a freebie!
I cut the lips from a heart shape found in the SCAL library. The flower is also in the SCAL library. I didn't note sizes, so maybe play around with what works for you?
The balloon from Birthday Dinos is cut at 4" high.
Bow from Spring Bunnies (Tulip Bunny) is cut at 3.55" high. (Goes on the balloon)
I used my Cuttlebug to emboss and I put some Glossy Accents on the lips.
The sentiment stamp is from Pink by Design! It would also look great stamped inside the dino's mouth!
This card was really fun to put together! I hope you like it even though my girly dino has hooker lips, LOL!
Toodles!