.. Well, if a caveman liked paper crafting, LOL!
This will be short and sweet, I've got a lot to do tonight! This project is super, super easy! I can not tell you all how many emails/comments I've gotten saying you love my projects, but they must take forever, etc. I've actually had a few people ask if I ever make anything simple with just a few quick cuts.. well, I honestly thought I was a simple person. I really do try and steer away from 'too much' on most of my projects.
With that said.. I whipped up something SUPER quick. seriously, I had this made in like, 10ish minutes! And that includes the cutting.
It's very simple.. but cute and functional! You can totally make a bunch of these in a day for a class party, etc.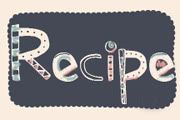 Box is from SVG Cuts Charlotte's Favor Boxes cut at 11.30w in SCAL. Also, with the code SPRING2011 you can save 25% off your entire purchse at SVG Cuts now through Tuesday, 3/29!!
The dots on the egg are just circle shapes in SCAL cut at .50w.
The egg and chick are from Create a Critter and cut at 4". Add a shadow to the egg! The grass is also from CAC and cut at 2".
That's it!
Cut some pieces out and have the kiddos put them together one afternoon!
Enjoy!
OK.. I'm off. Like I said, super busy tonight! I know I said in my post from Friday that I would be back that night to do some question answering, but hubby ended up coming home that night so I had a quiet night with him. Tomorrow I have two appointments and doing a little shopping. (Making a stop by Coach for a new bag from the Poppy collection! Whoot!) Annnnd.. on Tuesday I am getting a  root canal, egh! One of the things on the list before braces. I'm not looking forward to it.. AT ALL. Really though, does anyone EVER look forward to a root canal? LOL.
Toodles!