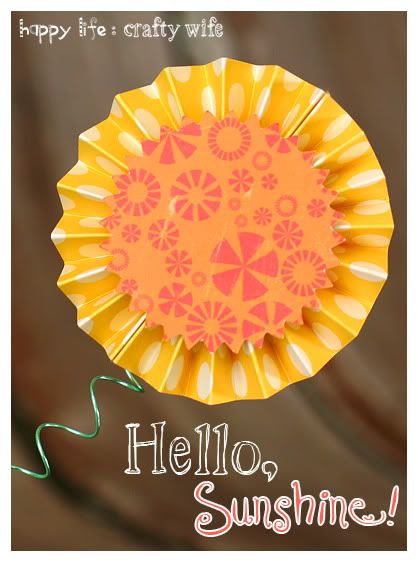 It's funny how a little idea... scribbled down on a scrap piece of paper while you're waiting for dinner to cook... turns into something totally awesome!
About a week ago I thought of a cute little table decoration to make since my LAST ONE was such a huge hit! I figured something with pinwheels, maybe some flowers and animals..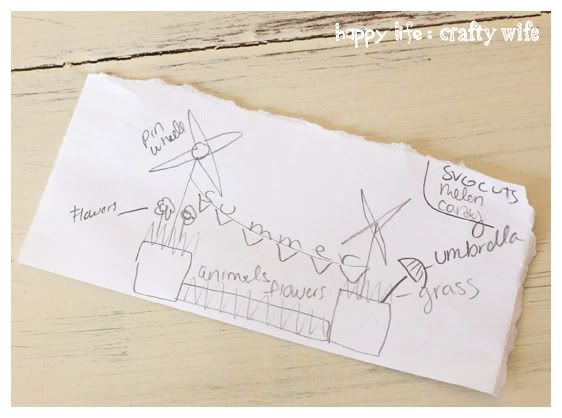 ....... And of course it had to be bigger than my last one! I mean, I have to keep you all excited, right? Plus, I love a challenge! I decided to skip using animals and think of some other little things that reminded me of summer. I started with one little section and that had another section added on.. and so on.. and then I ended up with this.....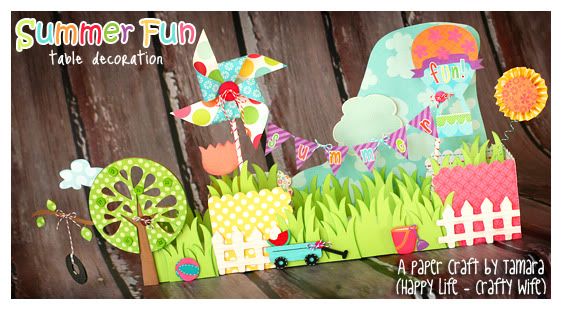 Bright... cheery.. FUN! It came out sooo cute and I feel like my pictures do not truly show it's greatness! Did I mention it's about 14" tall and 27" long?
Here are some close ups for ya!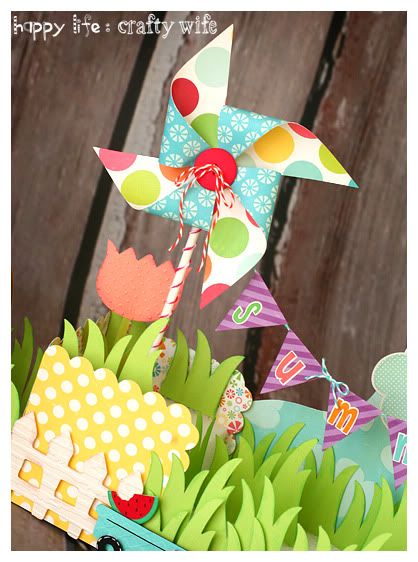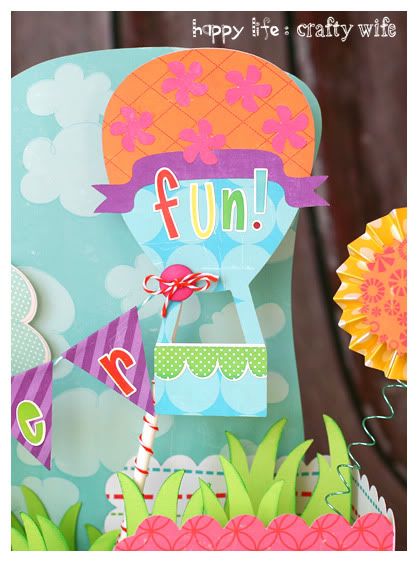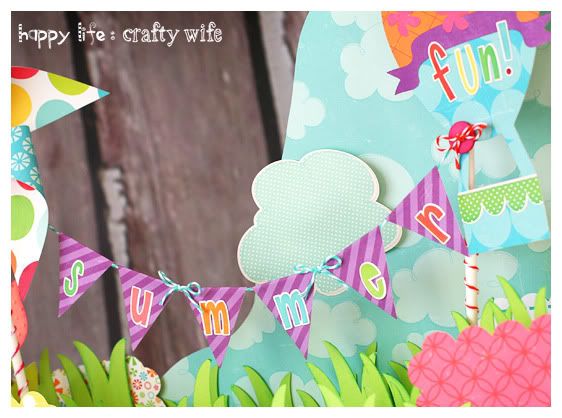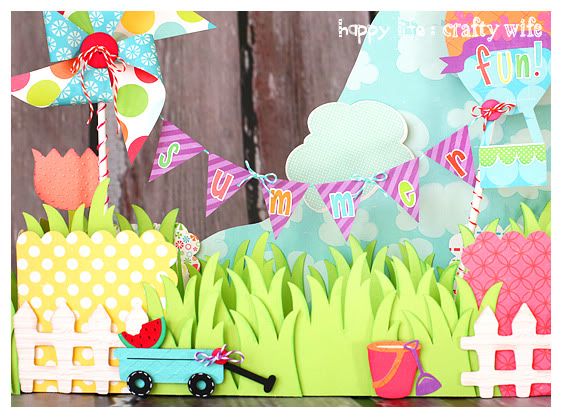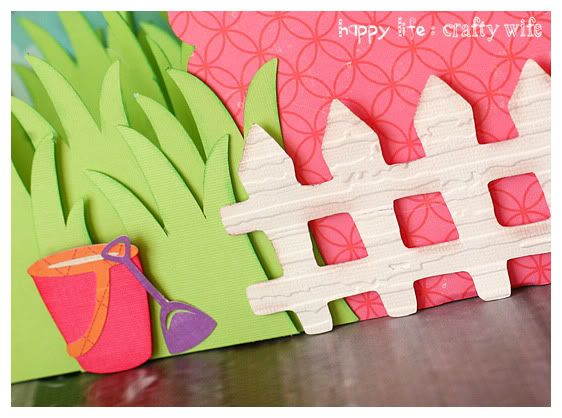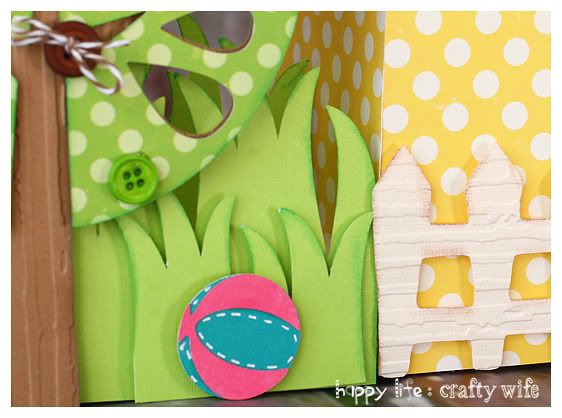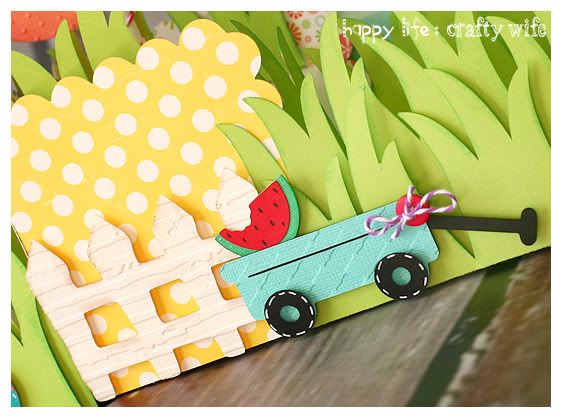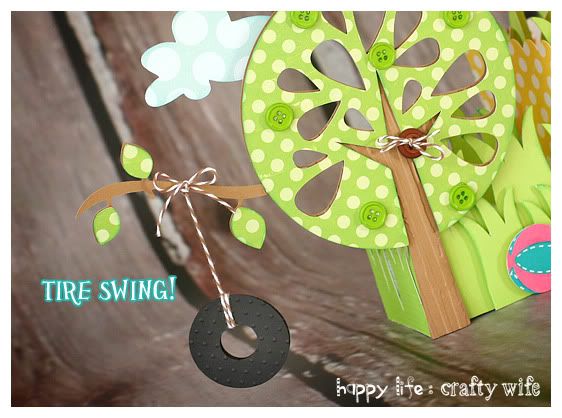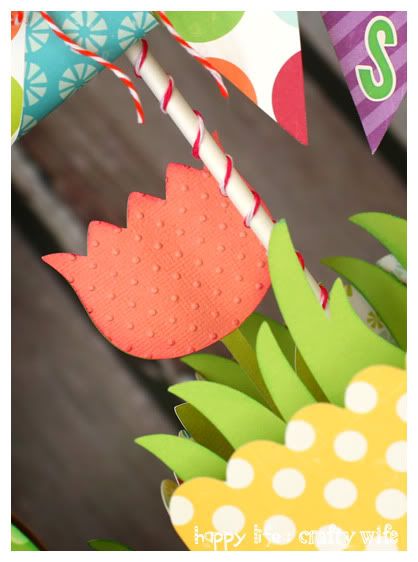 OK... seriously.. How is that NOT awesome!? Maybe it's a bit much for some people, but it makes me smile and look forward to summer! Tire swings, beautiful days, watermelon.. Mmmmmm!
I didn't plan on finishing it so soon, but I decided to enter it in the Fantabulous Cricut Blog Challenge!  The challenge is to make something that features your favorite season.. Now, I won't say summer is my favorite.. but since I was already making this project I figured I could pretend it's my favorite for a week, LOL!
*fingers crossed* I would love to win!
Would you like to tackle something like this? I will tell you sizes and describe it the best I can.. and you can wing it from there. I mentioned on my FACEBOOK PAGE that I bought a Flip camcorder! Hopefully that will make it easier for everyone! I can make step by step videos of my projects! YAY!
Alrighty.. let's get Cricut-ing!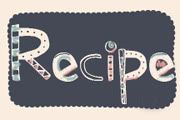 Paper Used - A mix of Echo Park Little Girl and Sweet Summertime! Both are such pretty collections! I used a mix of DCWV and AC solids. The tree's green dot paper is Echo Park's Little Boy.
Carts Used - Create a Critter, Simply Charmed, Paper Dolls, Straight From The Nest
SVG's Used - Pinwheel was a free file I found somewhere. I don't remember where exactly but I saw a few from searching the web!
I used SVGCUTS.COM collections - Beach Bum collection3 and the balloon shape from CRUSH ON YOU BOXES
Misc. items - Twine from THE TWINERY , buttons, dowel rods, hot glue, toothpicks and popsicle sticks. Also some styrofoam.. I get mine at the dollar store!
My styrofoam pieces were 4x4" squares. I cut about 1/4th of it off. Do this to two squares. The two taller pieces go on the sides. The smaller ones go in the middle. The side piece with the tree is cut at 2x4". Hot glue the strofoam all together to create your base.
Cuts several pieces of grass. I cut five at 4 3/4 (SFTN cart) Cut to fit around edges. I also added some here and there to fill in the middle.
My pinwheel is cut at 5".
I took some square SVG's and welded half circle to it to make scalloped edges. This was done in SCAL. Cut them 4x4.5". These are the taller styrofoam pieces 'box' You will need 3 sides for each.
The hot air balloon was played with a bit. I broke it apart in SCAL and removed the shapes. I cut two of them and layered to make it different colors. The banner and flowers are in your SCAL library. Flowers cut at .75" and the banner is 4" wide. The balloon is from SVG Cuts and cut at 3.535 wide.
The dowel rods holding up the pinwheel and balloon have twine wrapped around them.
The tree will have a popsicle stick on the back for support. Cut the tree from SFTN cart. This is cut at 7". The branch will be cut at 2 1/4. I used a toothpick behind it for support. Glue it to the tree.
The sun is held up by 20g jewelry wire. I twisted it around a pencil to create a spiral. The sun is created with a SCAL rectangle sized to 11x 1 1/4". Score/fold at .5", cut two. Smash it flat to create the crinkled circle shape. Center is a SCAL shape cut at 2".
 The pennants are two SCAL shape rectangles welded together. Fold them over the wine and glue. I used the Sweet Summertime stickers.
OTHER RANDOM CUTS -
Fence - Paper Doll cart - 2 1/2 - cut in half.
Wagon - CAC cart - 1 1/4"
Tulip - CAC cart - 3 1/2" - Use a toothpick glued to the back for support.
Bucket and shovel - SVG Cuts beach bum file - Cut at 1 1/2" high
Tire swing - CAC cart (wagon tires) - press 'real dial size' on your Cricut and cut at 1 3/4" - You will use both of these with a piece of 3d sticky foam of glue dot bwtween for a 3d look. Tie it to twine.
Cloud by the tree - SCAL shape - 3"w
Ball - Simply Charmed cart - 1 1/2"
Watermelon - Simply Charmed - 3/4"
 Emboss for texture and add 3d glue dots/foam for depth. Chalk/ink edges. And the most important thing to remember.... hot glue is your friend! LOL!
That's it! I really wish I would have taken photos as I put it together.. I'm sorry, but I do hope this inspires some of you to create a cute table decoration! Enjoy and as always, thanks for coming by!