Yes, I know I literally posted a few hours ago saying how busy I was.. but, when I get an idea in my head I have to try it right away! So.. lucky you, here is another tutorial.
I got my inspiration for these from some SVG files I saw. I decided to whip up my own little bag and use my cute critters from the always awesome Create A Critter cartridge and this was the result --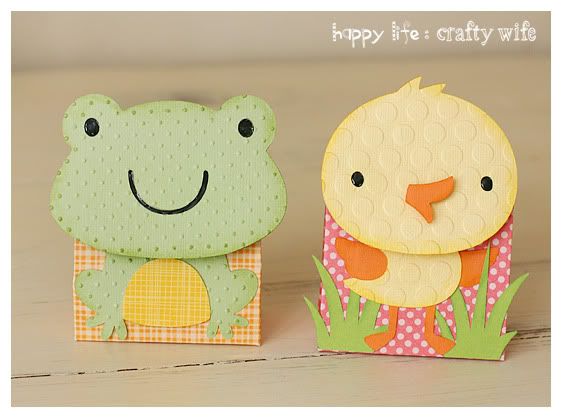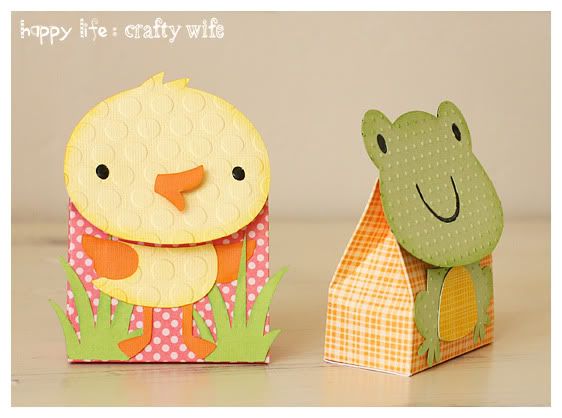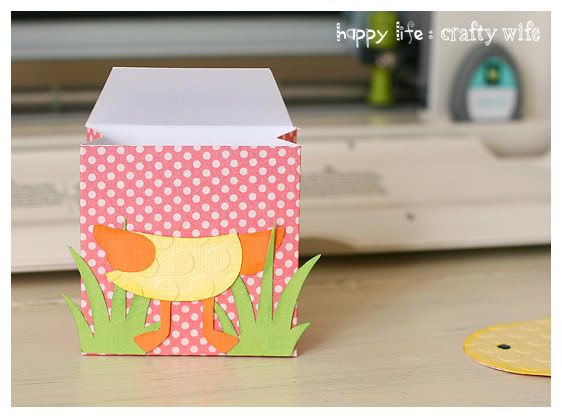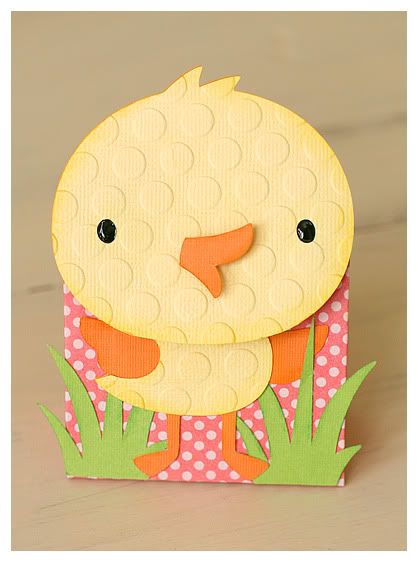 Don't they make you smile? I mean.. who doesn't love decapitated critters? Ha!
Wanna make some? Do you have it in you to chop these poor critters heads off all just to make a cute bag?..
Well, if ya do.. then let's cook up some springtime buddies!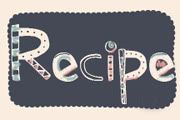 Here's whatcha need:
Create a Critter cartridge and this file created by moi! Download 1springtime_buddies_bag_HappyLifeCraftyWife This is an SVG file. Open it and just cut away! to make this to my sizing set this to cut at 5.820 HIGH. Make sure 'Keep Proportions' is checked.
*** If you use my SCAL file and share anything you made with my file PLEASE link back to my blog. Do not post the file on your website/blog.. simply link back to this post. Thank ya! ***
You will need to score it as shown: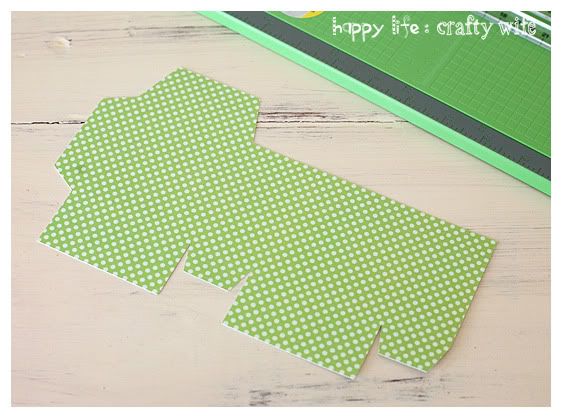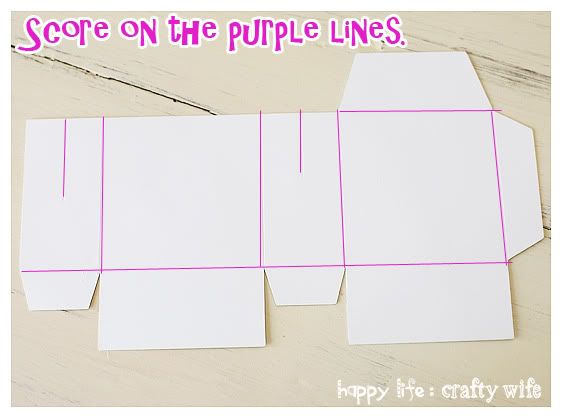 If you don't have a paper scorer you can just fold it.. but, these are only like $8.00 - $10.00 and make life grand! No more uneven fold lines!
Glue it shut and set aside. Time to make some critters!
Make your frog 4" high and your chick 4 1/2" high. The grass is 2" high. (There are several animals you can use for this!)
Glue 'em all together and then cut their heads off!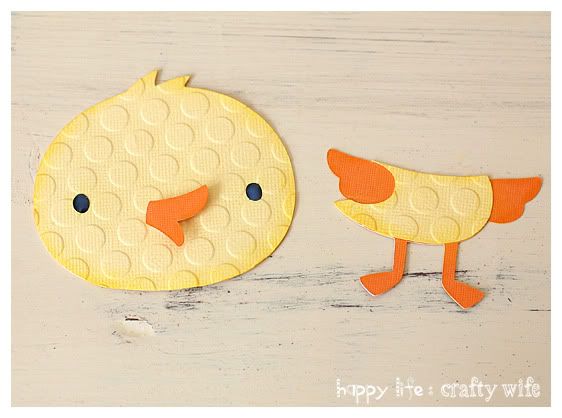 The chicks eyes look weird because I added Glossy Accents and it wasn't dry yet. Ah.. who am I kidding? The poor chick is crying! I mean, wouldn't you if your head was just chopped off?
OK, enough talking about decapitated animals.. before you all think I have issues.
What? No I didn't just twitch.. gah! *twitch*
OK.. moving on...
Glue the body on the bag like so: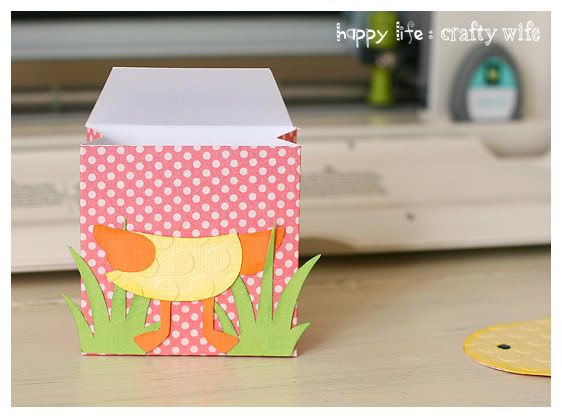 Add a little sticky foam square to keep it shut. Glue the head onto the top flap.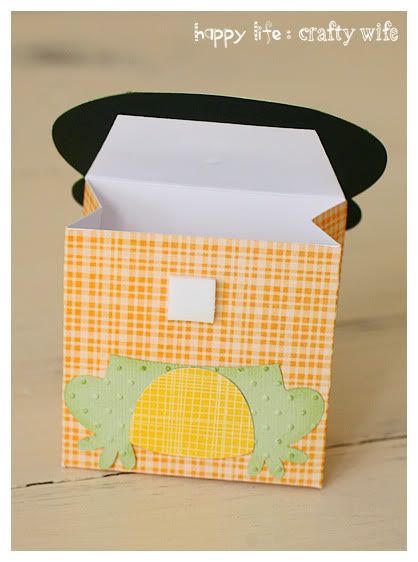 That's it, folks!
Have fun with it! Wouldn't these be adorable for the kiddos on Easter?
Toodles!