And it's a good one, folks!! I am so excited!!
First.. some lovely $1.00 basket items, some super cute tin pails! I am going to fill these with homemade fudge and 2-3 cookies on a stick for Christmas gifts! You can get these at Micahels! I actually left these at the store and didn't realize it until I got home.. umm.. that sucked. The next day we jumped in the car and rushed back out there (an hour away!) to make sure we got home in time to get my younger daughter off to school!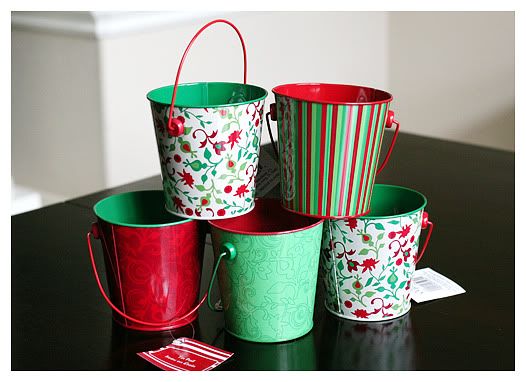 I also picked up the correct Mod Podge I need to make my wood blocks.. along with some glossy accents for something else I want to do.. plus some vintage looking crinkle ribbon from this BLOG I found.. I love the ribbon! She has several colors as well! Check it out! Great for cards, etc.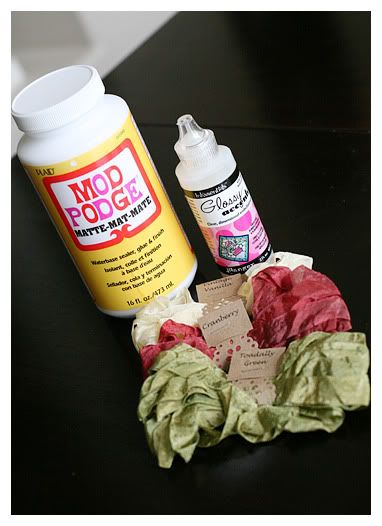 I got this ADORABLE scrapbooking set made by My Mind's Eye called ' I believe' I am using this set to make some wood blocks for decoration! I actually already made a set and they came out SUPER cute! (If you're on my Facebook page you already got a little peek!) I need to make more for gifts but I need some smaller blocks first.
I also got two new cartridges! I had pre-ordered the 'Birthday Bash' one and finally got it in! It's SUPER cute and I love the new booklets! Makes it easier to find the buttons, etc. I think I will play around and whip up a birthday card! And I got the 'From My Kitchen' to make some recipe cards/books. I could have probably found some SVG's to do the same thing but I got this cartridge for a great price..and I am a cartridge ho so why not add another to the bunch?
And umm... do you see what's hiding behind those cartridges?... Hmmm? A friggin FANTABULOUS CUTTLEBUG!!!!! Whoo-hoo! And it's PRETTY! Now I am wishing I had a pink Expression instead of this boring grey/silver one..
I haven't really used it yet.. I did test it out though and am so excited! Texture makes such a huge difference!
I picked up this set from HSN it came with lots of folders and the price was right! If you have a Cuttlebug, where do you get your folders from for a great price?
See.. told ya this was a good one!!