This weeks challenge is to create something cut with your Cricut that includes a GREEN CIRCLE. I had already planned on making this super cute doorknob gift box so I threw on a green circle to enter the challenge! I plan to make these for the kiddos and hang them on their doors on Christmas Eve morning.... I think they will be so excited to find these! I will make them all different. For Austin's I will add some hot wheels and candy and for the girls maybe some silly bands, lipgloss and candy!
On to the cuteness! (no candy here.. so I used marshmallows, lol)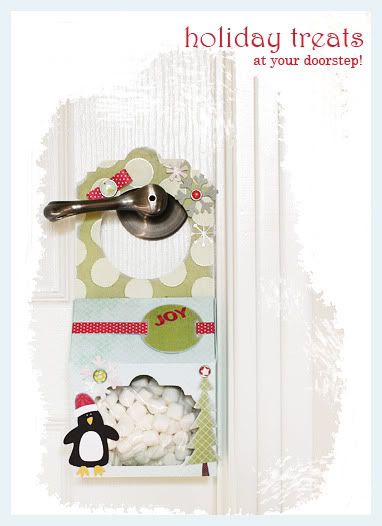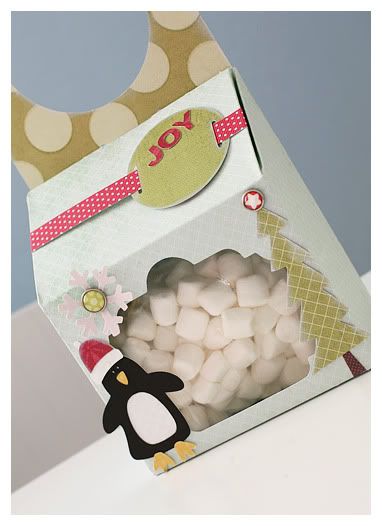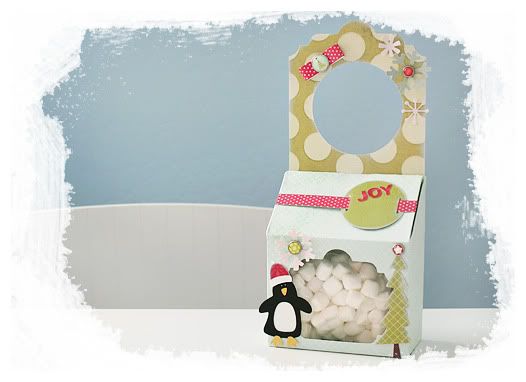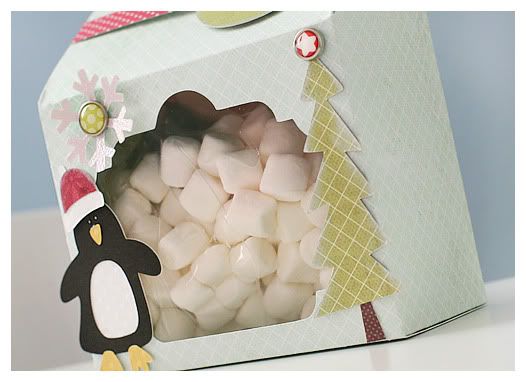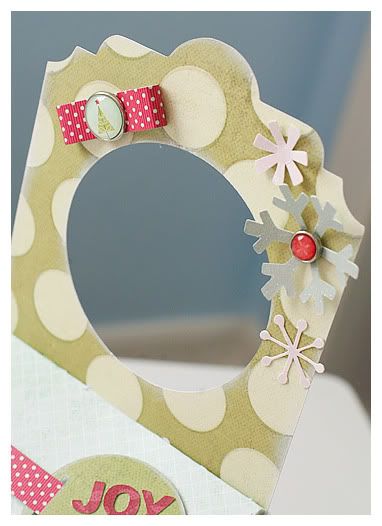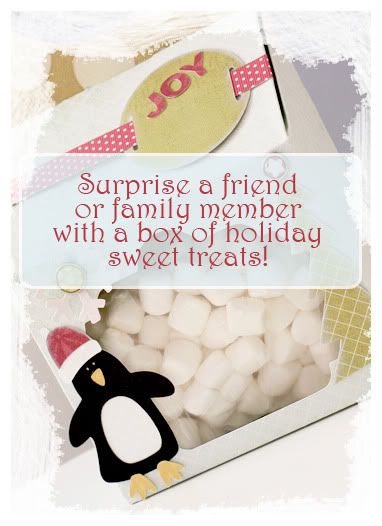 I tend to prefer more 'simple' looking things. I was going to add all sorts of stuff to this to really jazz it up.. but I realized, it was too much for my style. I think it's perfect just like this!
Anyhow.. you want the details to make one of these yourself?
DETAILS
Paper/brads from My Mind's Eye - I Believe
Cricut cartridge for penguin, tree, tag and snowflakes is Christmas Cheer.
The bag is an SVG from HERE (Super cute, but pricey for a file at $5.00!.. I looked for a freebie but couldn't find anything and I REALLY wanted to make these for the kids)
Misc. Paper DCWV solids and glitter.
White ink from Color Box for detail (snow)
That's it! I hope you like my little gift box! Come check out the challenge! Some great entries already!
Until next time!