I can not believe I have two in school now!
Autumn got the day off to a great start! She is SO social and makes friends very easily.. She was counting down the minutes until it was time to go. Yesterday the girls and I went to the salon to get their hair did (lol!) and I love, love, loooove Autumn's new cut! It really is a lot cuter in person! She wanted 'rockstar' layers.
This is her in her new outfit from 77 Kids and her super cute haircut!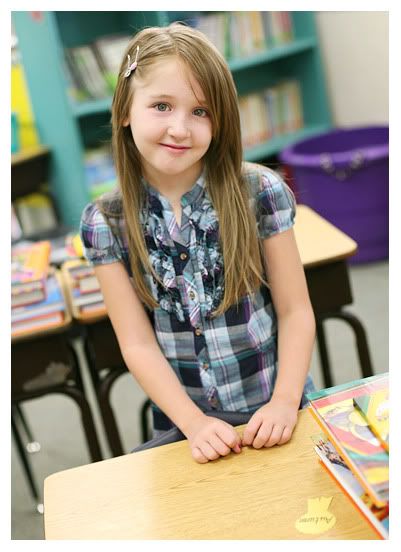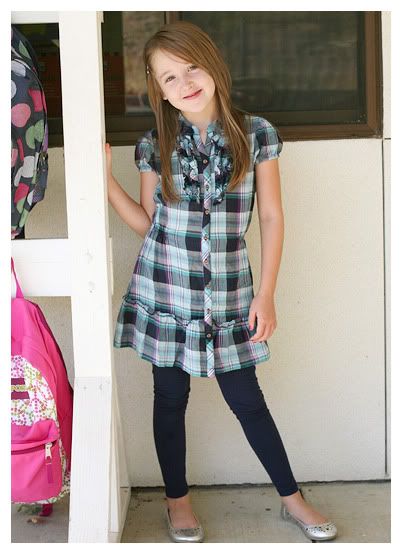 Then was Alannah's turn.. She is in afternoon classes so she goes to school at 11:18. Good for me because it's not too crazy in the morning since I do not have to get two kiddos ready at once. She was sooo excited and it's all she could talk about for days and days.. until she actually GOT there. Reality hit.
Yes.. cute happy girl in the office waiting to go to the cafeteria to meet her teacher.
Hanging out in the cafeteria with little brother, Austin!
Then I asked her, "Why don't you come over here (by the other kids) and make friends?"
.
.
.
.
.
.
"I will make friends later, mommy!"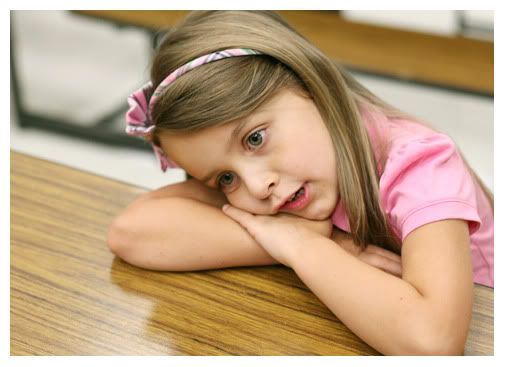 Then it was time for us to go.. We gave her a kiss and she lined up with her class.. we were walking away and I looked back and waved and she lost it.. she let out a LOUD screaming cry.. eeeek! After that she was sooo not happy with daddy and I. We were telling her good-bye and she just gave us 'the look'. This photo says it all..
Thankfully when she came home she was happy! She made a friend.. a boy.. of course (grr, lol!) and she liked the bus.. She told me the teacher put a gingerbread man in the oven before recess and when they came back in to class the gingerbread man was gone and he left a crumb trail out the window! Mrs. V, her teacher, even called the police for the runaway cookie! She was amazed by that and said her school is 'magic'. Too, too cute!
My babies are growing up.. two down, one to go!.. Sheesh!