... And left me this box..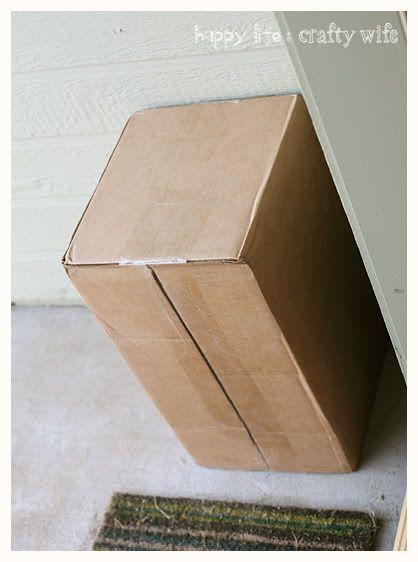 "My goodness, Tamara.. what on earth is that?" (Yes, I'm speaking for you.. deal with it.)
Its my brand new, small but amazing.... SILHOUETTE! *insert crowd cheering here*
I'm just waiting for my printer to get here and then it's print and cut time, baby!!
Just had to brag... heehee.. no, really.. I am SO excited! I couldn't pass up the price with overstock's 20% off code! Ya-hoo! If I wasn't afraid of breaking my legs or whacking myself in the head with my own boob (yes, I just said... eh.. wrote that..), I would totally be jumping in the air and clapping my heels together!!
Prepare for awesomeness as soon as my printer gets here!