Yup.. again.
I big pink fluffy heart LOVE them dern critters!
I had some styrofoam balls laying around and decided to do something with them. I decided to make a cute little tree for no reason at all, just for fun!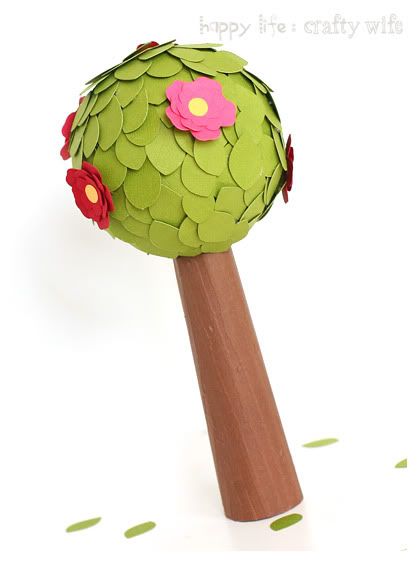 After I made it, I thought.. wow, that looks weird, LOL! It needs a branch or something.... and it's pretty heavy for a 'paper' project because of the styrofoam and hot glue all over it. My son thinks it's a bat! he whacked himself in the head with it! LOL!
The tree needed something... anything, really. It was kinda lame by itself.. I mean, it would look CUTE in my daughter's owl themed room! Too bad the color's don't match. I decided to pull out the good ol' Create a Citter and make some animals treat bags like my Springtime Buddies that I made awhile ago. I do love those little bags! I decided to go with a fall theme (Hello.....! Can we get through spring and summer first!?) I know, fall, really?... But look how cute!
The little fox makes me smile.. so cute!
This would be great for birthday party favors! Well, if a tree and animals fit your theme! Jungle theme? Fun stuff!
And now for more pictures.. what? Did you think you could get away with only a few photos from me? Ha! You sooo cra-zay!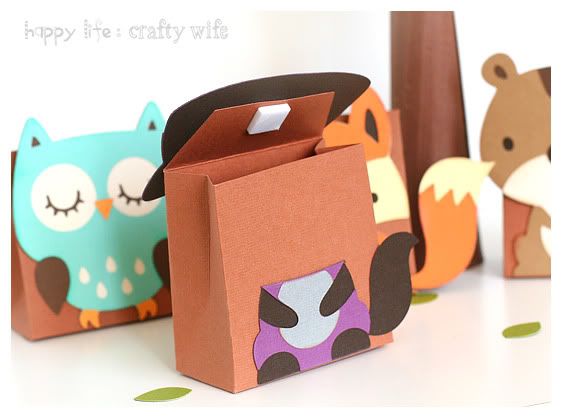 You might have noticed that not all my critters are 'decapitated'.. sometimes it just won't work out for that particular die cut, so you can just adhere the bottom half of your critter to the bag.. OR, you can glue it to the back of the bag instead. For this project, only my raccoon worked.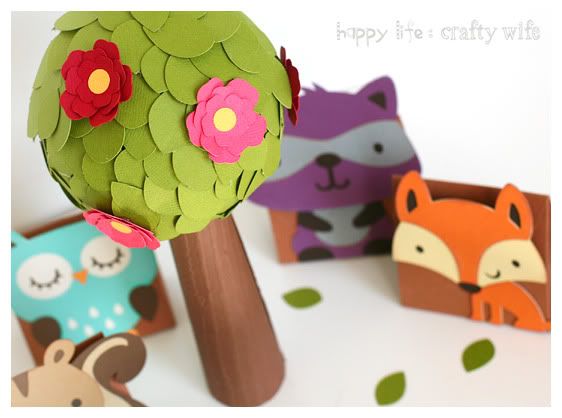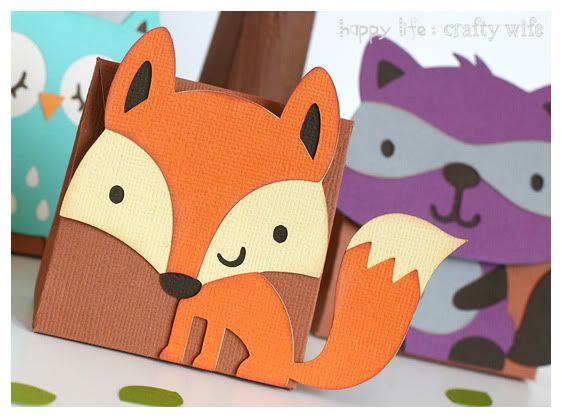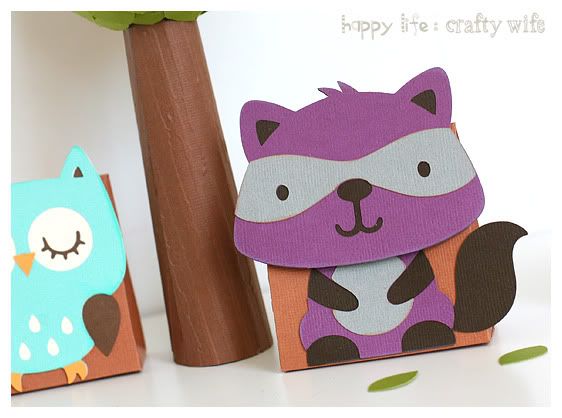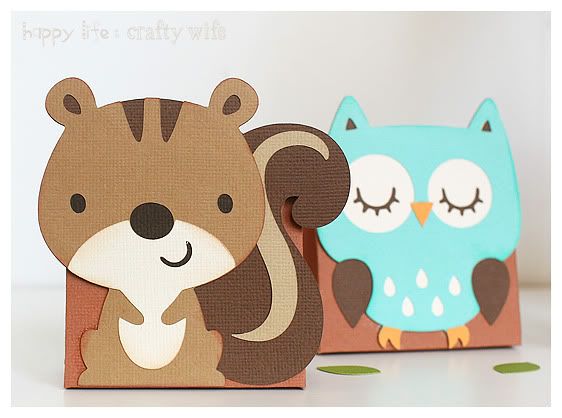 Umm..... Yes, I have issues.. and my son asked me for a dinosaur! So.. Mr. Dino joined the Fall Friends party!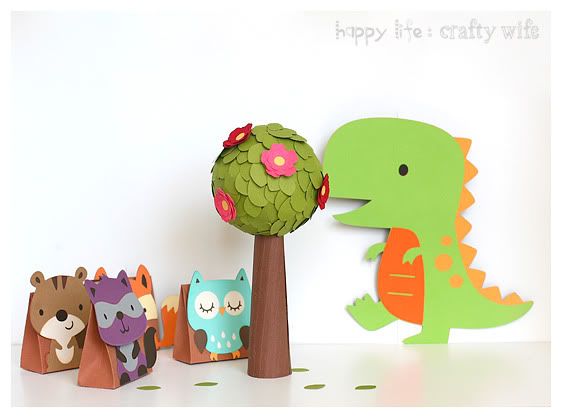 "Awwww.. that's cute"...
.
.
.
.
.
.
 Sure it is....
I know.. I know.. I couldn't help it. That's my dark side coming out... and it made my kids laugh!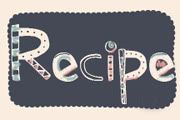 Create a Critter, Straight From The Nest, and Forever Young cartridges and this file created by moi! Download 1springtime_buddies_bag_HappyLifeCraftyWife This is an SVG file. Open it and just cut away! to make this to my sizing, set this to cut at 9.630 WIDE. Make sure 'Keep Proportions' is checked. (If you have problems downloading it, email me with my contact link over there to the right... and I will send you the file!) Typepad download is wonky sometimes!
*** If you use my SCAL file and share anything you made with my file PLEASE link back to my blog. Do not post the file on your website/blog.. simply link back to this post. Thank ya! ***
For the tree.. get a 3" strofoam ball and a hot glue gun! The leaves are all cut from SFTN from 'branch 1' cut at 2 3/4". Cut a bunch.. I think I cut them 35 times? Glue them all over your ball, and burn your fingers while doing it.. I did it several times!
After that cut flowers from the shadow of 'flower 5' on FY. I cut 3 for each flower sized at 1 1/4", 1" and 3/4". Layer them and fold the petals up. I made 6 of them for my tree.
The base of the tree is a rectangle rolled up and glued to the bottom. I did this before I added the leaves.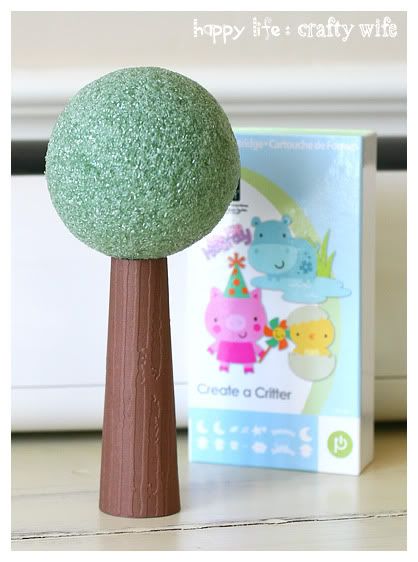 That's it for the tree! Please see THIS POST on how to make the bags with animals!
Here are the sizes for the animals I used:
Fox - 3 1/2"
Owl - 3 1/2"
Squirrel - 3 3/4"
'coon - 4"
Dinosaur - 10"
What? You don't want to add the dinosaur? Psssh! You're no fun! *wink*
Happy crafting!! You all might be seeing some changes to the blog soon.. I'm ready for some fun summer colors! Yay!
Toodles!