A small review, but I wanted to share!
Love it!
That's it.. review done! :)
LOL! Seriously though, it's fabulous! I actually love the Silhouette online store, too! They have some beautiful files to purchase and some very simple one's.. totally my style! I like simple! Did you know they sell cuts to match Echo Park lines?! How cool is that? I found the Silhouette program VERY easy to use with their files. I haven't tried any importing and such. I will do that when my new printer gets here and play around a bit with the print and cut.
Details, details! I can see making some gorgeous simple cards with this! The Silhouette cuts fine details really, really well! Circles? Oh, yeah! We've got circles, baby! It's no secret that the Cricut cuts odd shaped circles.. like they are melting or something, lol.
Here are some test cuts I did! The snowflake is cut at 3".. both doilies are cut at 5" and the flowers/leaves shape is cut at 4" at the widest point. All items were cut with American Crafts cardstock. Settings on the Silhouette were Speed - 3 and Pressure - 33 and the pink cap. See the details on the cherry blossoms? The Cricut would have tore that up!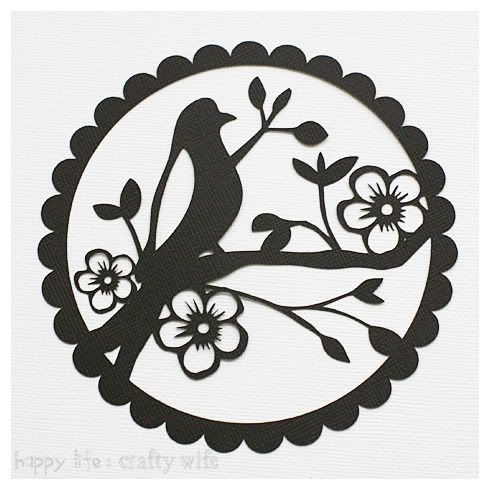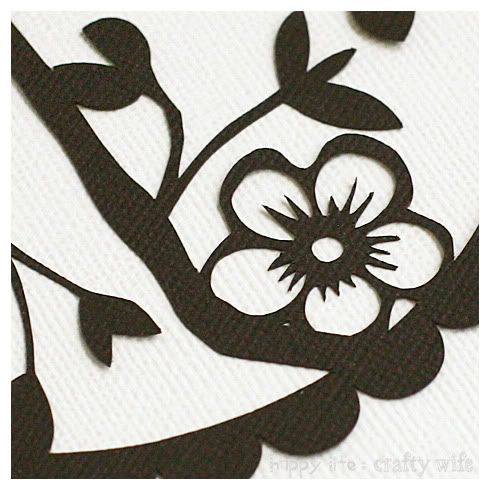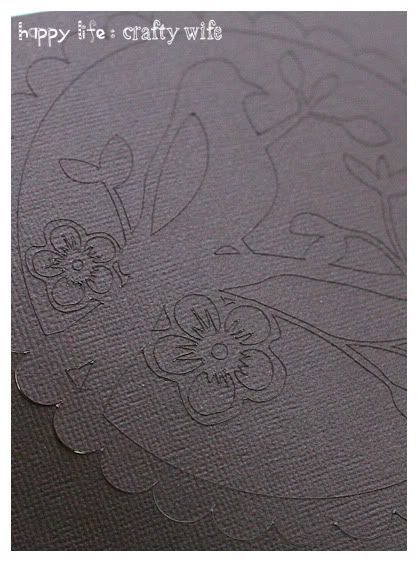 Nice, right? No crumpled up edges on those small corners!
It pulls off the mat pretty clean, too!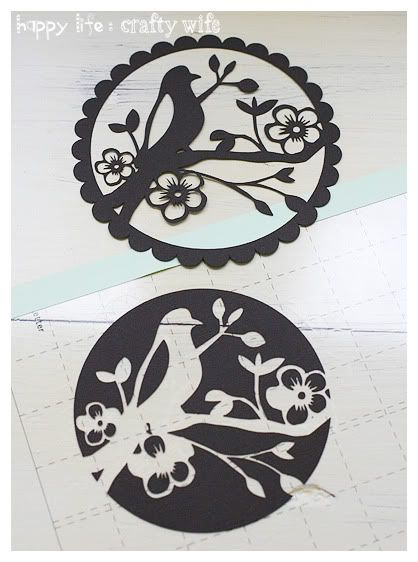 As far as the mat goes. I like it! Not overly sticky so things don't rip when you pull them off. I've only done 6 cuts on it so I can't say much for how long it lasts, but so far it's just fine! The Silhouette comes with two mats. One for smooth and thin (copy paper, etc.) and one for thicker textured cardstock.
Here are a few more test cuts!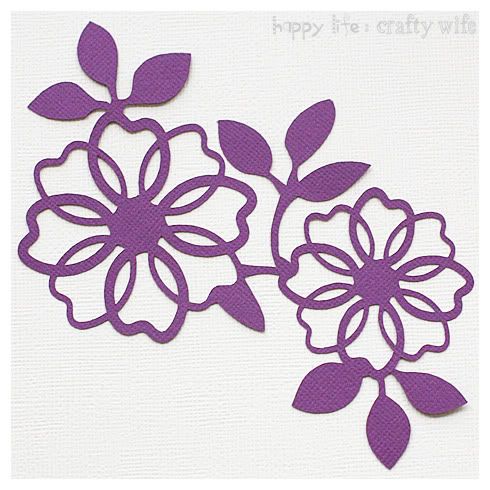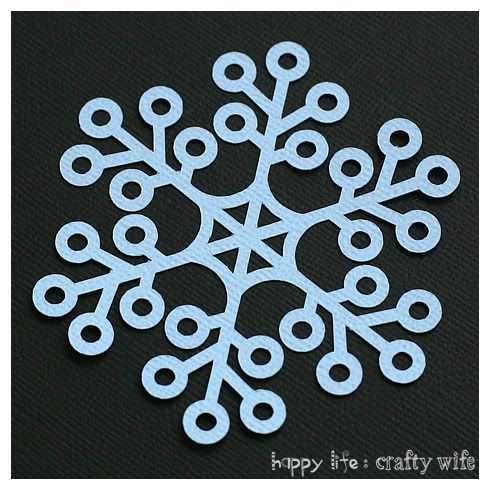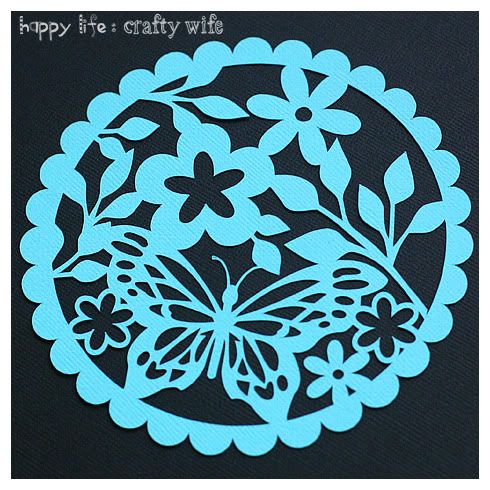 Size matters! Yup.. sure does! I know I prefer a larger cutting surface for boxes and such. That's not a deal breaker though! I can still cut my boxes with my other cutter and use the Silhouette for everything else! BUT...! I've read that Silhouette is coming out with a 12" cutter! Not sure how true that is, but I've seen it posted on a few blogs and message boards. And you better bet, when/if a 12" cutter comes out, I'll be all over it! Still, with the quality it cuts, it's a total keeper for the smaller stuff!
As much as I LOVE it, I do have one small complaint.. and it's SMALL.. The noise! Is kinda 'sings' and hums a bit. Definitely more annoying than my Cricut. I did a recording so you can hear and see it in action:
That weird clicking from the blade. bleh! Still, not a deal breaker.. I'm just not use to it yet.
All in all.. I love it! I love the quality, the online store and such! And I will be back when I test the print and cut! Hopefully I can get a little card or something made this weekend with it!
I know this isn't too much of a 'review' but it's my thoughts and I hope you enjoyed them!
Have a great weekend!