I am sure you've seen my posts on my blog and Facebook with me whining about being sick. Well, my oldest caught the germs! She was the only one who didn't get sick and I thought she was in the clear. Nope... she woke up this morning with a low fever and headache. She's been home in bed all day. I thought I would make her a little door hanger to try and cheer her up! I whipped this up super quick while she was napping so it's not all decorated how I normally would have liked to do.. but it works. :)
I don't care for the pale yellow on the butterfly's body, but it was too late to try and fix it... plus I was being lazy about it, LOL!
Cute though! And very easy.. we all love easy, right? You could also make something like this with SVG files if you don't use cartridges.. or don't have all of these. I chose to use cartridges just so I can put it out quickly with my Gypsy.
Wanna make one? You need about 20-30 minutes, some cute paper and glue!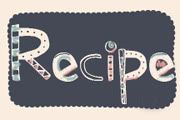 Cartridges Used :
Tags, bags, boxes and more : Create a Critter : Straight From The Nest : Paper Dolls
DO THIS :
Cut the flower from SFTN at 5.25h Use a circle shape punch for the hole OR use your Cricut to cut one. You can also weld a hole on it through the Gypsy.
The stem is cut at 11"h. You will cut two. Make sure you flip one of them if you are using patterned paper (press FLIP on your Cricut). Layer these between a popsicle stick for support (you can layer them without a stick, I think it would be strong enough!) Trim about 3" off the bottom.
The box is from TBB&M. Cut this at about 11" wide. I used the giftbag on blackout (so there are no holes) and then I trimmed the handles off. Glue the stem onto the back center.
The fence is cut from Paper Dolls at 1 3/4"h. I trimmed it to fit the front of my box.
Then cut the CaC butterfly at 2.25"h.
Have fun with this! Add a cute animal, etc.! I wish I had more time to play around.. maybe I will make another soon? This would be cute to stitch around the flowers with a sewing machine. :)
Toodles! Don't forget to click the 'LIKE' button under this post to share on Facebook!