A lil' sumthin' made with pretty paper and let's not forget.... some GIVEAWAY'S!!!!! Yeah, buddy!
First, I need to show ya my super awesome birdhouse made with the amazing files created by Mary at SVG Cuts!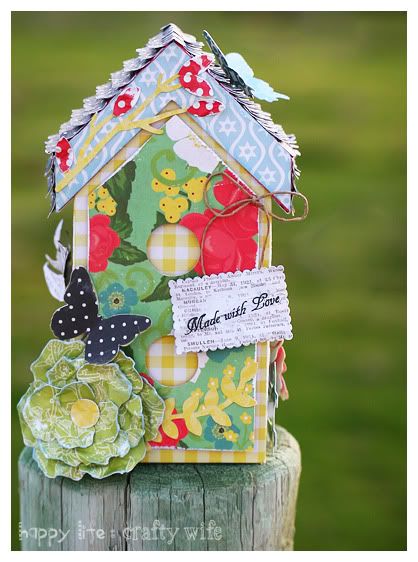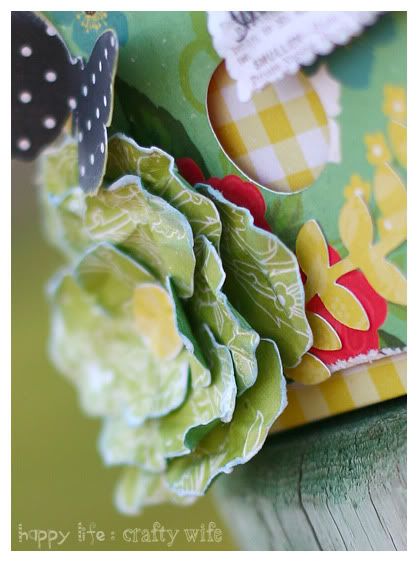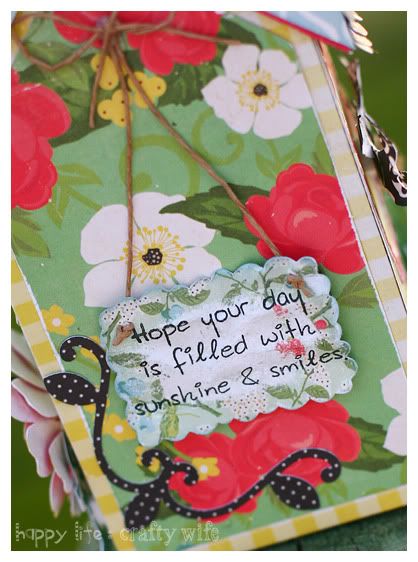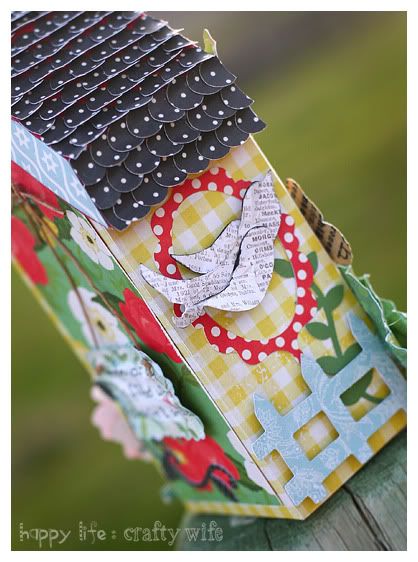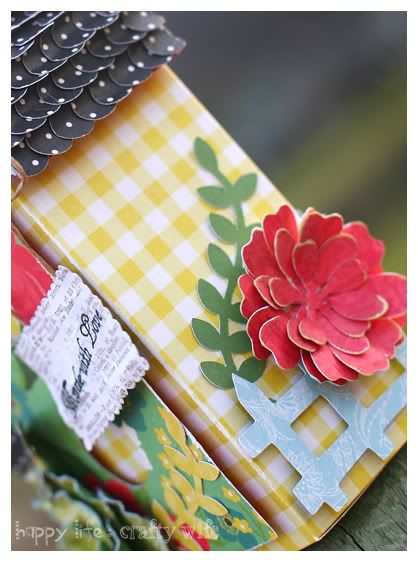 Wanna see more???
Of course you do!
Wanna make one and you're two seconds from begging me for the recipe?
Quite possibly..
Wanna chance to win a FREE cartridge?
Umm, yes, please!
Then, head on over to Right at Home Scrapbooking to check out my birdhouse project with MORE pictures and all the deet's on how to make one for yourself! Lisa is giving away a Limited Edition Summer Cricut Cartridge and a Glue Glider Max Professional Continuous Adhesive Applicator!! When you're done entering the giveaway's for RAH Scrapbooking.. get yur buns back over here! (Yes, I said 'yur buns'.. tee-hee!)
Didja' know that this is my 100th post? Of course you did!!!
No?.... You didn't.. oh.. well... darn it.
Even if you're not a total stalker that counts all my posts and keeps daily tabs on me, I still want to celebrate because you gals (and maybe a few guys?..) are awesome!
Now, most of you know I am on SVG Cuts design team.. did you also know that the amazing Mary and Leo (I say amazing because I am 99.9% sure those two have super powers!) also own pumpkincartcrafts.com They sell AC cardstock which cuts like butter with the Cricut! I will NEVER use any other solid cardstock. They also sell the Cuttlebug, embossing folders, paper stacks, blades, etc. Wouldn't you like some new crafty goodies?.... (please, stop panting.. I know I've gotcha' all excited now!) Wouldn't you like FREE crafty goodies? (Come on now, pick yourself up off the floor..) Well, if you want free crafty goodies today is your lucky day! Not only do you have a chance to win a Cricut cartridge or Glue Glider over at RAH Scrapbooking... I am giving away a $25.00 GIFTCARD to Pumpkin Cart Crafts!!
*insert cheering and clapping here*
Yes, $25.00 big ones! Here's How:
1). Send me $25.00....
LOL!
OK, seriously..
1). FACEBOOK.. it's that simple. I wanna be a cool kid in the paper crafting world.. so I need more peeps to LIKE me on Facebook so I can spread the paper love! Comment on the post on my wall that has the '100 posts' banner. ANY OTHER POSTS ON MY WALL WILL NOT COUNT!
2). For another entry, reply to THIS blog post and tell me a secret.. I won't tell, promise.. LOL. ;) (just post anything you want.. say hi.. tell me I stink.. doesn't matter)
WINNER -
I will use a random number picker to choose. I will count down starting on Facebook posts and then continue to blog posts. Good luck!!! Winner will be picked on 3/19/11 at 12:00PM PST and announced on Facebook shortly after!