A couple of us SVG Cuts design team members whipped up some cute and simple cards with SVG Cuts newest collection before it was released - Jonathan's Bears it's such a cute collection! Especially for little boys! You can do so much with these! I chose to make my card using the astronaut bear because my little guy LOVES space themed anything! He has astronaut jammies, a rocket tent in his room.. well, his whole room is space themed! Of course he was delighted when mommy handed him this card. His birthday was back in December.. but that's alright! I get to create fun things for my design teams and my kiddos get the goodies when I am done!
If you would like to see how I made this you can check it out HERE! Leo put together a great video to show how I made it. Really helps if you are new to SVG's and SCAL. Also, my design team buddy, Thienly made a CUTE superhero card and Mary (the awesome designer behind SVG Cuts) made an ADORABLE cowboy card!
We all had a few hours to plan and whip up something.... it's amazing what you can do in a short amount of time with one SVG collection! This is not crazy detailed, but would send any little guy (or girl!) over the moon with joy!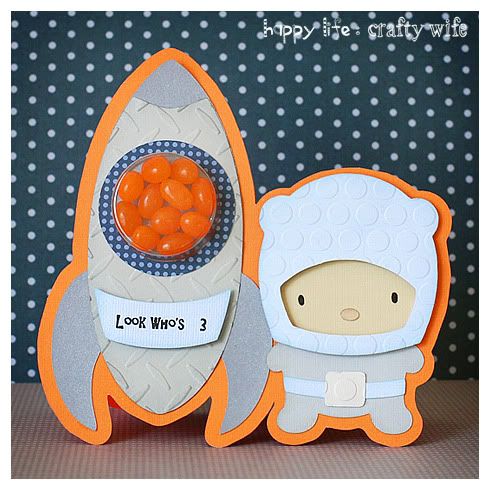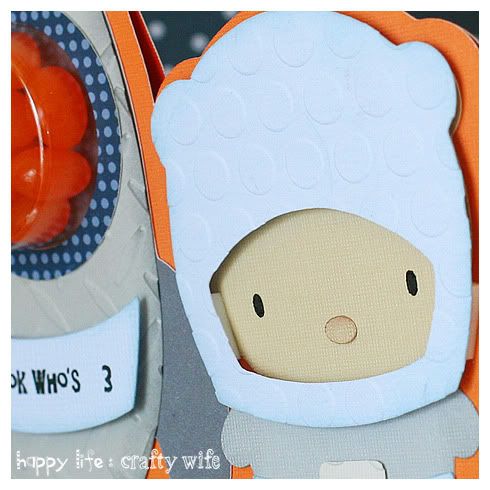 And a picture of my little astronaut that loves his card!
Enjoy! I can't wait to show you THREE new design team projects next week! Yes, I've been quiet over here.. because I've been busy crafting away!
Also.. if you like the stamp I used check out Pink By Design.. great quality and selection!