Who wouldn't be happy?..
My kids were sooo excited when they saw what I left out for them! I decided to give them some Valentine's goodies to enjoy the entire month of February! My girls got some cute jammies, headbands, jewelry, candy, stickers, pencils, Lalaloopsy outfit, etc. My little guy got some jammies, trains, cars.. more cars and some other little things. I found the cutest little pup's in a cupcake at Target! They were a huge hit with my girls :)
I also made some cupcakes.. they were kinda rushed but they still came out cute and taste soooo good! I sent all but 3 of them to work with hubby so I wouldn't be tempted. The guys at hubbys work are starting to expect thinsg lately, LOL! I am always baking just to do it.. we eat a little of it and then send it off to co-workers. Hopefully I will get a chance to make cookies soon. I want to make some pretty heart sugar cookies.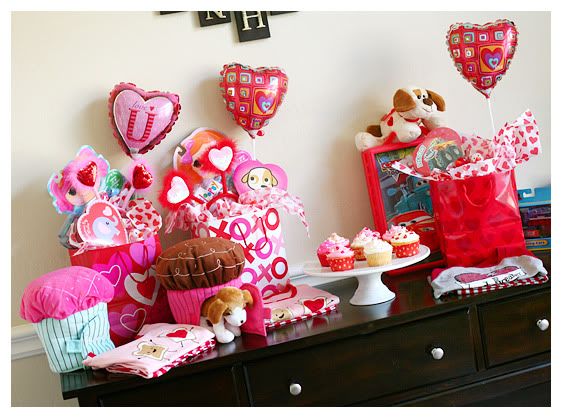 How cute are these jammies? They say 'Hug Me'! (from Gymboree)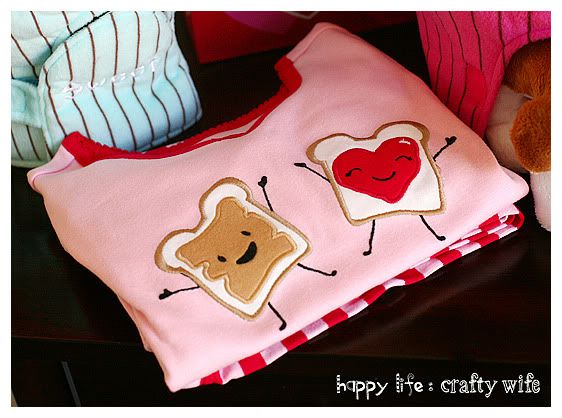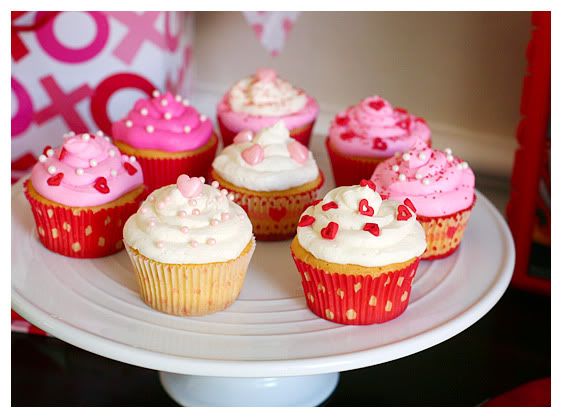 Doesn't that frosting look YUMMY?! Of course it does (unless you don't like sweets! *gasp!*)
Get the recipe HERE
Make is EXACTLY like it says! You will get perfect frosting! It's not overly sweet but has a true buttery buttercream flavor.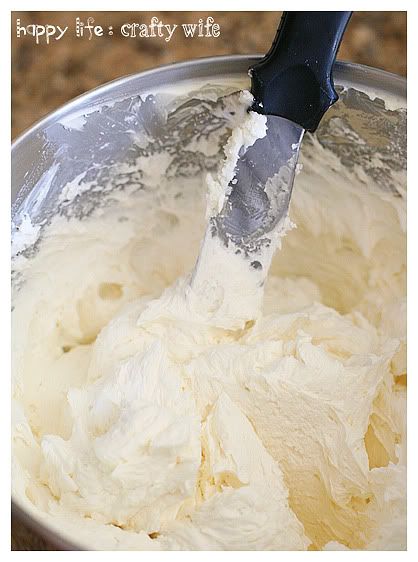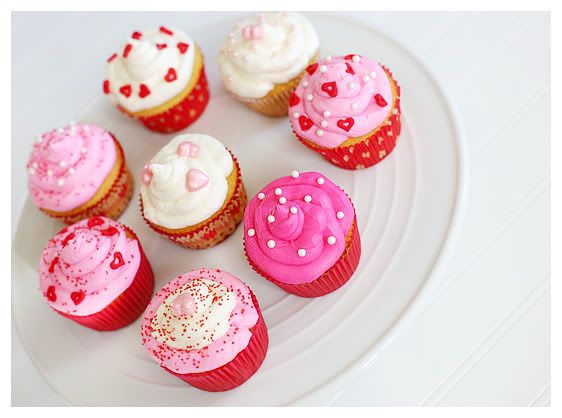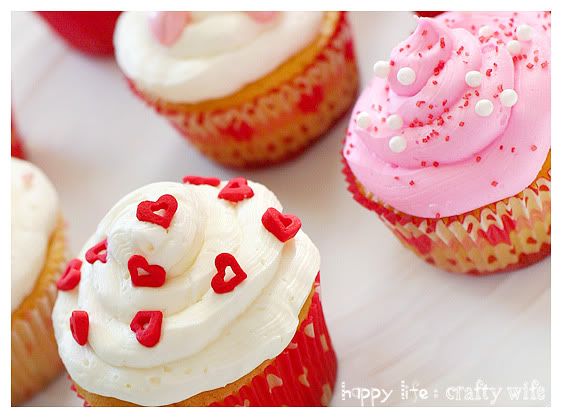 All the sprinkles are from Wilton. I got my liners from Michaels and Joanns! Those big pink hearts are only $1.00 at Michaels in the dollar bins!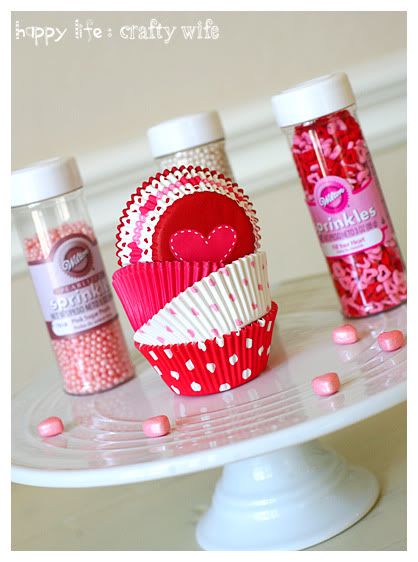 And speaking of Michaels dollar bins.. they have a lot of cute Valentine's Day things for kids for only a buck! I got this little necklace kit for my girls! Plus some Valetine's rubber duckies, colored pencils, pens, notebooks, cute heart crayons and chalk, etc.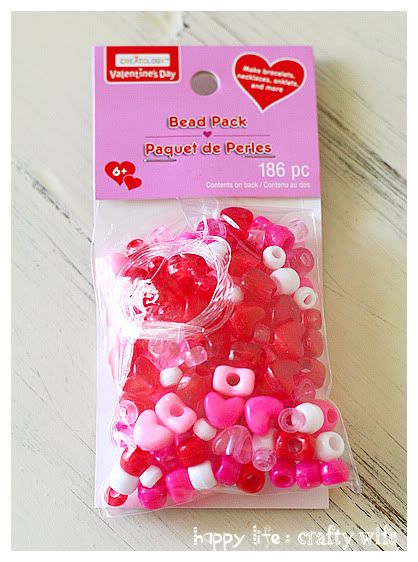 XoXo!