My germies are leaving and moving on to bigger and better things so I am starting to feel better. I still have one of those itchy coughs... egh, those are the worst! But that won't keep me from crafting!
I have an overdue project for RAH Scrapbooking that I need to post. I finally had the energy to finish it today and will be posting it very soon on their blog! Here's a peek! I think you all will like it! Super cute and easy!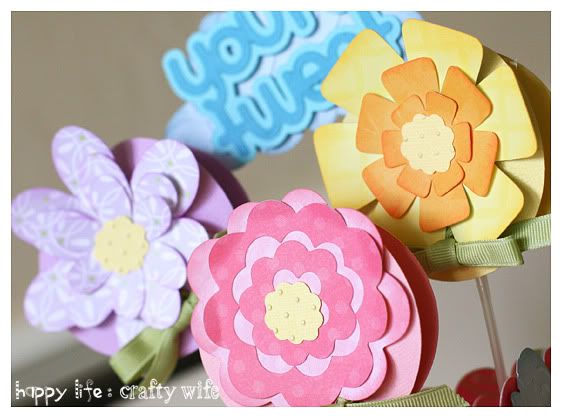 Anyhow.. we're expecting snow! I hope it actually snows this time. It seems like the weather predictions have been so off this year for us! Last year if they said it was gonna snow at noon.. it would snow at noon! LOL! I have my windows wide open to let some light in (since it's so dark and cloudy) while I was finishing my project, my cat LIVES for open windows, LOL! He will jump right up there and stare outside all day, dreaming off all the birdies he wants to chase. Sometimes I have to close them all up after 3 seconds of them being open. He will go CRAZY! I can not believe the sounds he makes... some sort of bird call, perhaps? He also flys.. yes.. he flys. He will get running really fast.. dart across the top of the couch and slam into walls... LOL! Don't get a fly in this house! Yikes! Now that I have my snazzy Flip camera I will have to record him.
He looked so peaceful bird watching that I snapped a pic. My handsome boy!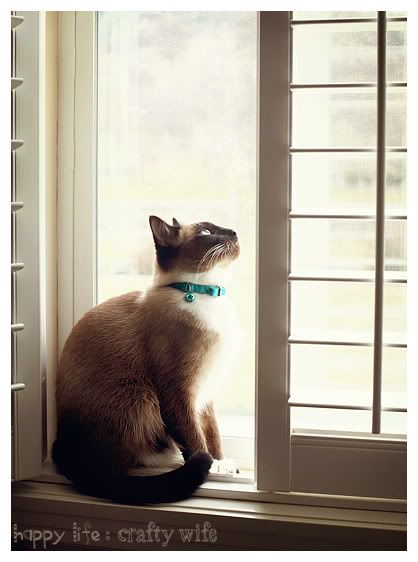 Well, I am gonna get going! Have a great weekend!