But, it's still awesome, so that counts!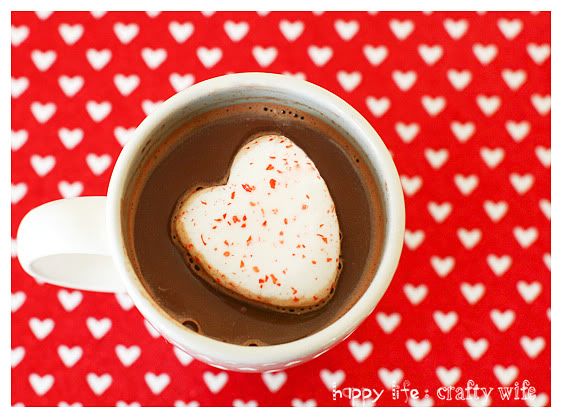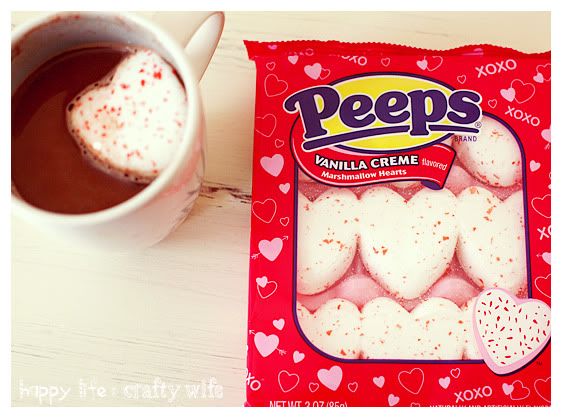 VANILLA marshmallow hearts! Helloooo, yummy cuteness! I am sooo not a Peeps fan but these vanilla hearts taste great in my hot cocoa! I drink hot cocoa almost every day.. I sometimes throw in some marshmallows, but it's not a regular thing. So, I made my usual cup and saw these sitting on the counter (I bought them for the kiddos because they like marshmallow.. I didn't even realize they were vanilla until I really paid attention) I thought, "Eh.. I will try one!" *slurp* I dropped one into my hot cocoa and got all happy about it.. it looked so cute floating in there that I had to take a picture.
Yes, this is totally pointless post. LOL!