And aren't they ADORABLE! I challenged myself to only use my cartridges. I buy them and then stare at them for 5 minutes and set them on my shelf.. I have to admit, it was a major pain swapping cartridges over and over... and over, lol. But the result was well worth it! These little goodie boxes would make anyone smile (If you're not smiling.. do so now.. or, I will be sad.. smiling yet? K.. good. )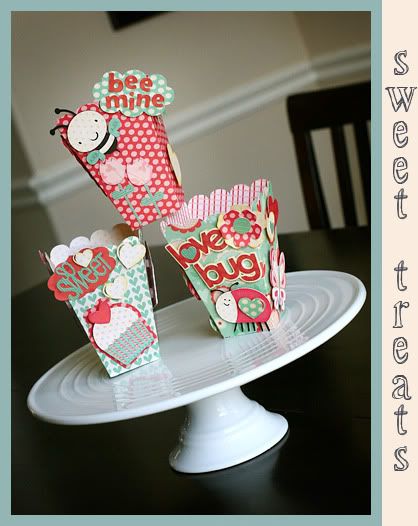 Does it make me a pathetic person that some paper and glue makes me soo happy? lol. I get so excited when I see my completed projects!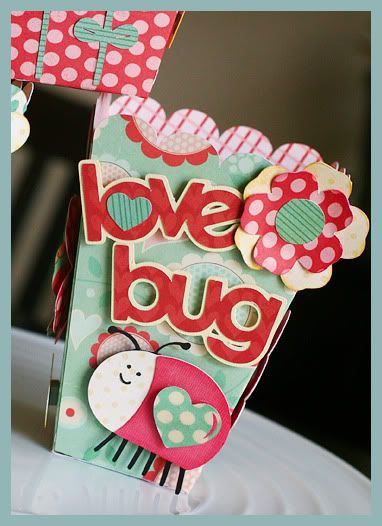 OK.. ok.. I cheated one time.. ONCE! Sheesh.. I HAD to have it say 'Bee mine' and just haaaad to use SCAL to cut those words for me.. See, I am not sure how I ever lived without SCAL!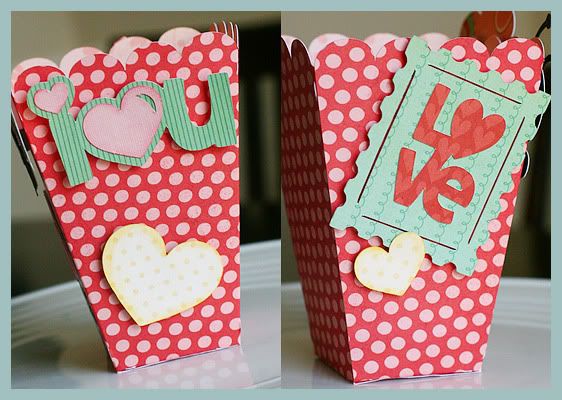 I used some glossy accents on the heart and 'sprinkles' to give them some 'umph!'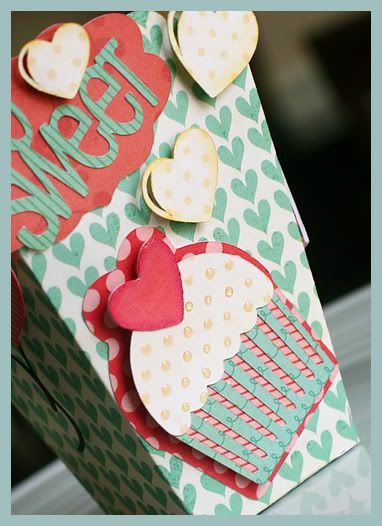 I gave the paper some pop and contrast with sticky foam squares and chalk.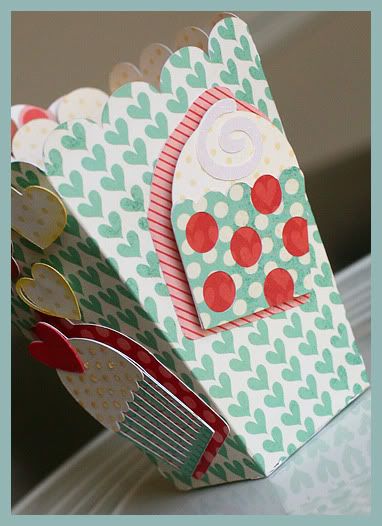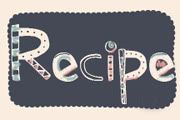 All of these!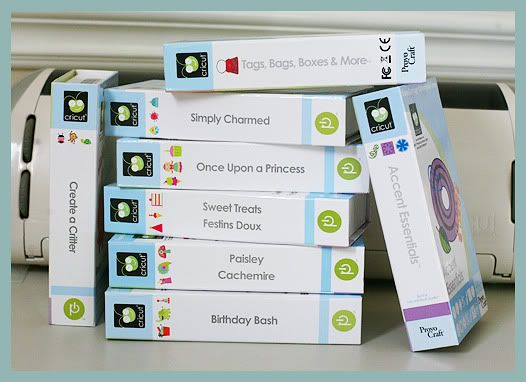 Along with the paper stack by My Mind's Eye BE LOVED (It's a gorgeous set of papers! I want moooore! Gimmie - Gimmie!
More super cute projects coming! Fun, fun!