This little guy here... he is a little monster, a total boy! He loves mama and gives me a million 'mooches' a day. He turned 3 on December 28th and I finally had a chance to take his 3yr pictures. Mainly because I was too lazy to drag out all my equipment. I put him in a cool outfit from Crazy 8 and he was ready to go... Well, as long as he could wear his hat! This boy loves his hats!
Now, before you see the pictures I have to tell you that he is a very happy and loving child... BUT... he has this thing where he has to be a 'tough guy' when I take his pictures. Drives me nuts sometimes but, that's how he is. Just a silly little tough guy.
Technical stuff for the photographers-
Canon 5d, 50mm 1.4 lens, x-lrg softbox camera left shot with an Alien bee 800, feathered. No reflector. Settings ISO 100, F 5.0, SS 250. Light set at 1/8th power.
Heeeeere's Austin!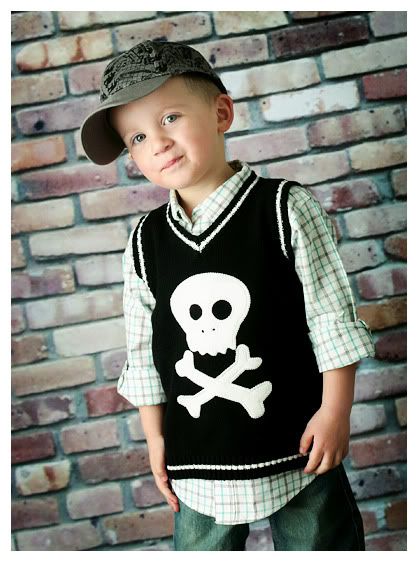 LOL!! Seriously, half these expressions crack me up!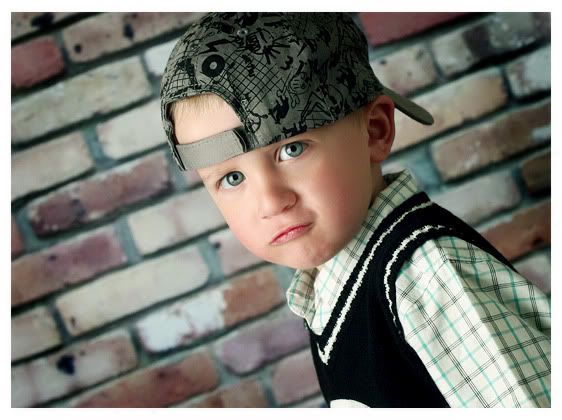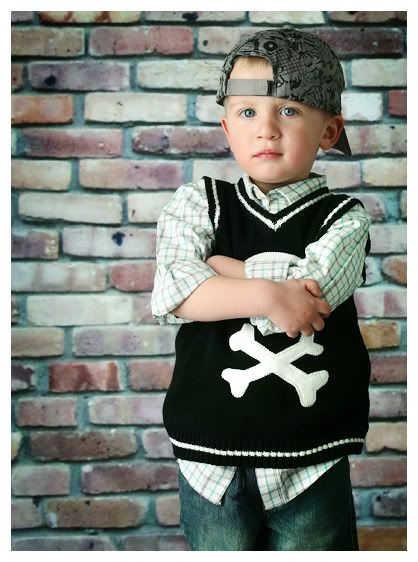 A smile?... Yep, a little one!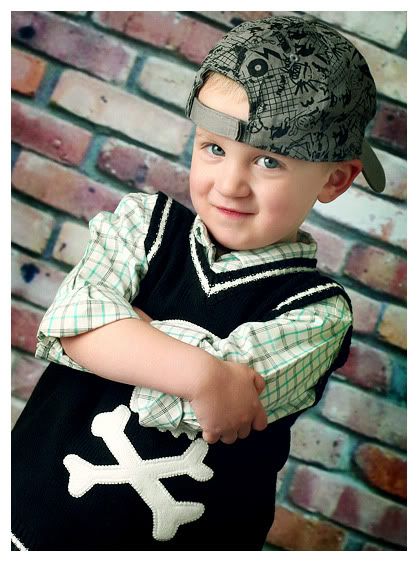 This picture brought me to tears from laughing so hard when I first saw it. OK, maybe just because he is my son.. anyways.. I asked him to fix his shirt and happen to catch this one LOL! Mr. Stud Muffin.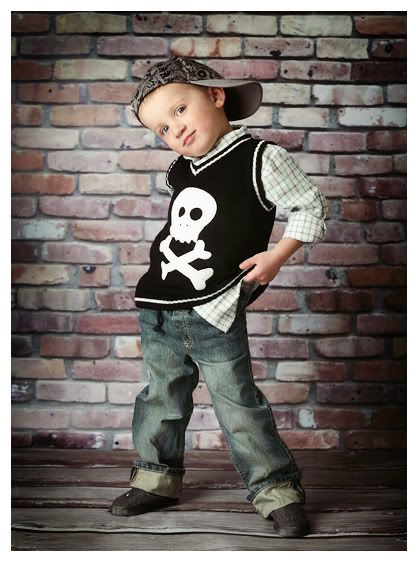 Fixin' his hat.. love his eyes :)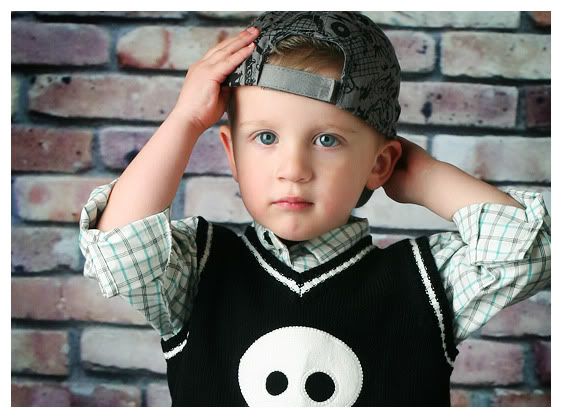 This is his 'scratchin' records' pose. Future DJ?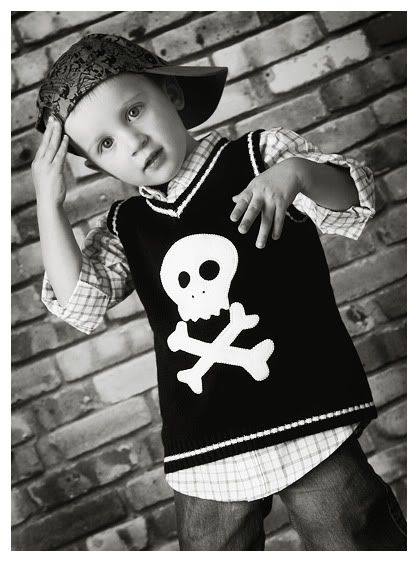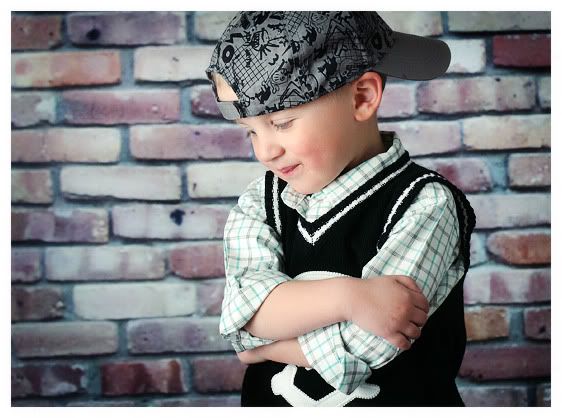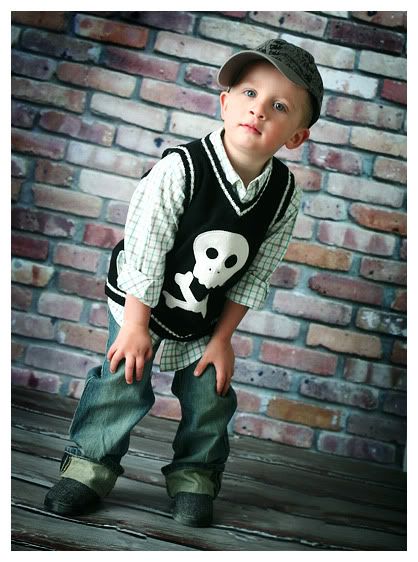 And.. just to show he has personality..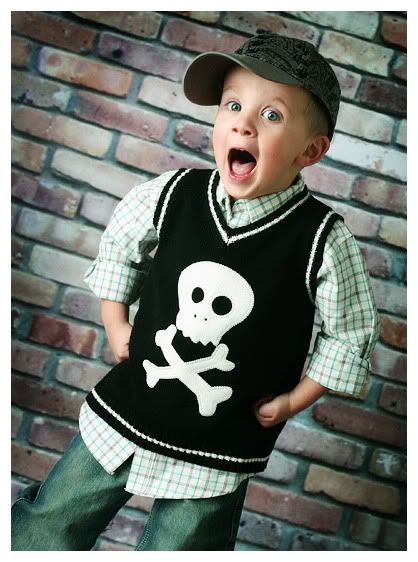 Yeah.. not too many great poses or anything... *sigh* 3 year old boy.. need I say more?