If you're like me.. you love great things at great prices.. but, sometimes I splurge and get what I want because I can't find it anywhere else! I redecorated my youngest daughter's room in this adorable set from Pottery Barn Kids. I LOVE owls, tree, birds.. flowers! So cute! I searched high and low for some cute butterflies to match because I really didn't want to spend about $30.00 on a set of 12 paper butterflies! (This was before my Cricut days) Well, no can do.. I caved and bought them! They do look great on the walls!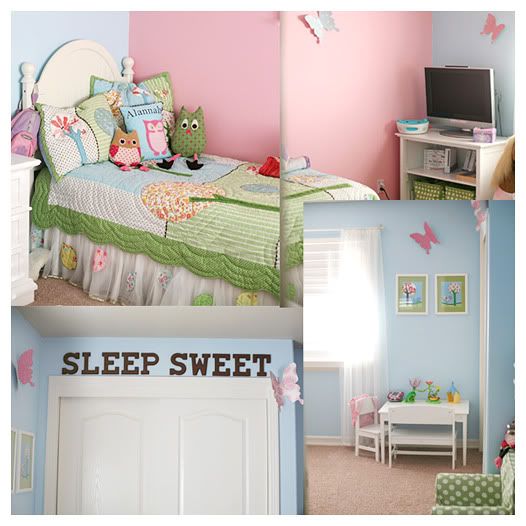 Someone on a message board I am on saw these in a post about girls rooms, asked me where I found them. I looked for them on Pottery Barn's website and they don't have them for sale anymore.
Anyhow.. on to the other night. I was crafting and used a little butterfly from SVG Cut's Breezy meadow Butterflies Collection and I thought.. Oh WOW!! Ummm, hello!? WALL ART Pottery Barn style! I've made butterflies for the wall before with a cartridge but they were small because it was 3 on a 12x12 page (This was before I knew what Sure Cuts A Lot was). Nothing like the gorgeous designs Mary at SVG Cuts created! I love the shape of them. In the SVG collection there are several shapes you can use. I only used the bottom files to make a blackout pretty much. And well.. lookie here!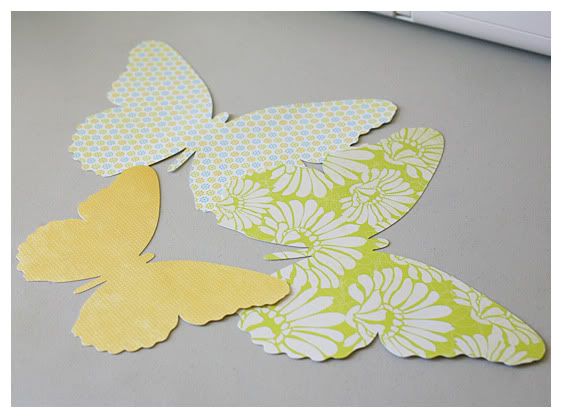 And this is what PB's look like.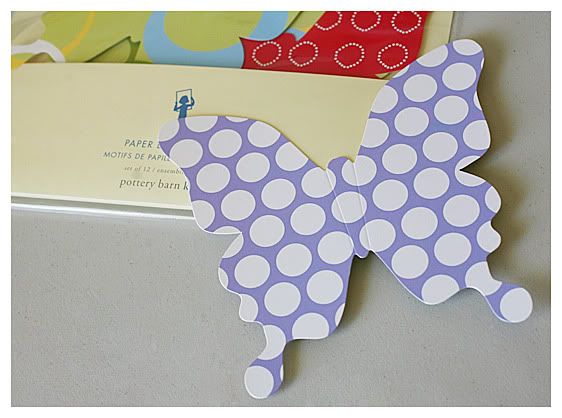 Let's see... make your own to match your space for about $9.99 for a huge stack of cardstock (I used DCWV's Citrus stack) OR use PB's set of 12 and only about half of them matched the room.. and they cost about $30.00! Yeah.. it's a no-brainer! (well, unless you don't have a Cricut... if that's the case, what are you waiting for?! lol)
 Cut out your files. I did my two large ones at 11" wide. The small one is 8" wide. Score them along the side of the butterfly's body.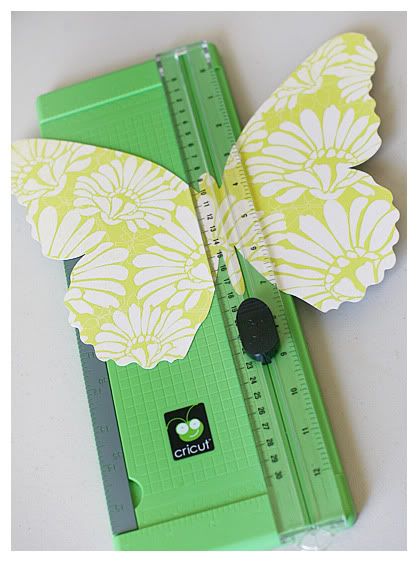 I use this adhesive. It's VERY strong. If you rather not have them so permanent, use a wall putty! Bend the wings up slightly.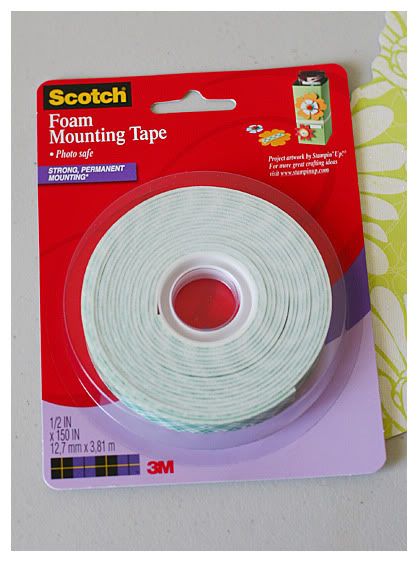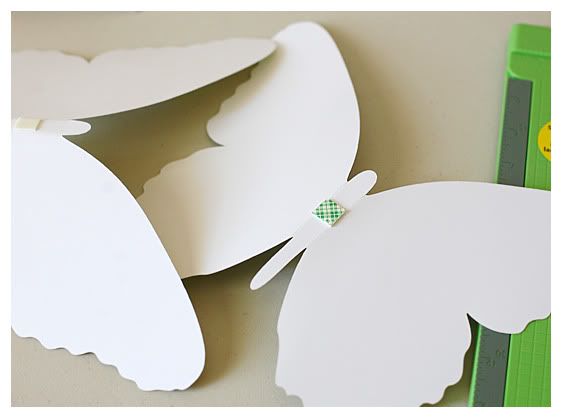 Voila'! Super cute... super easy.. super cheap!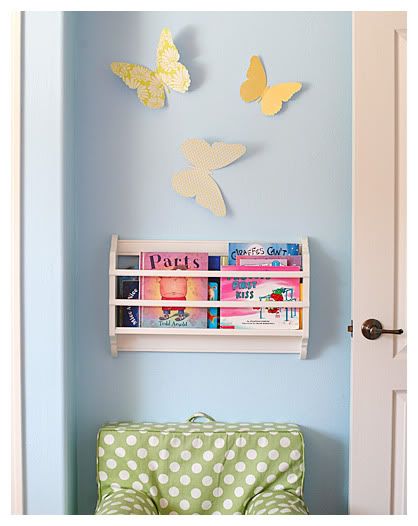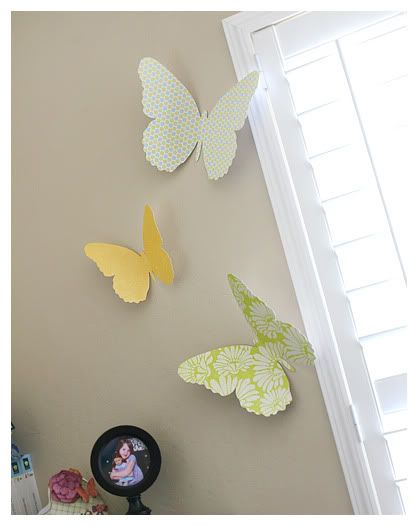 You likey? I sure hope so!
Before I go... I got a little package today! New Cuttlebug folders! Yeah!! One of the sets matches my Robots Cricut cartridge so it will come in handy when making Austin's birthday party decorations! I also got some stamp blocks! Joanns had a great little sale going on so I got some good deals!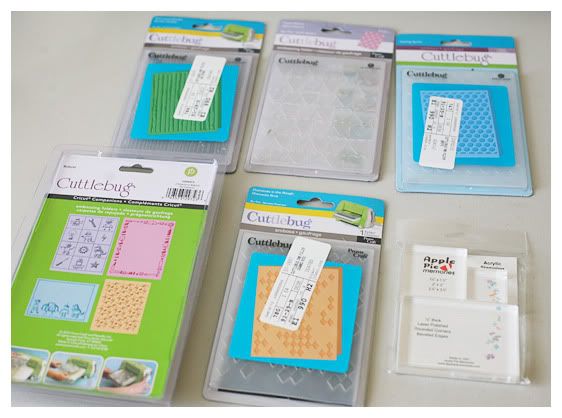 Happy crafting, friends!