I made this little dress the other night. I've always wanted to make a dress with little gathers on the side like this. I love it! It was kind of a pain to figure out at first since I didn't use a pattern. I think I will make my girls matching Easter sets using the gathering look.. it's so cute!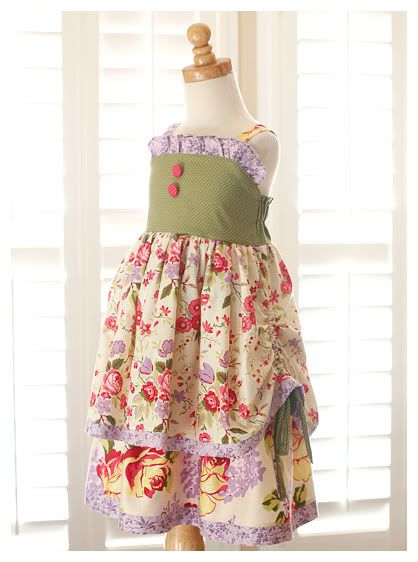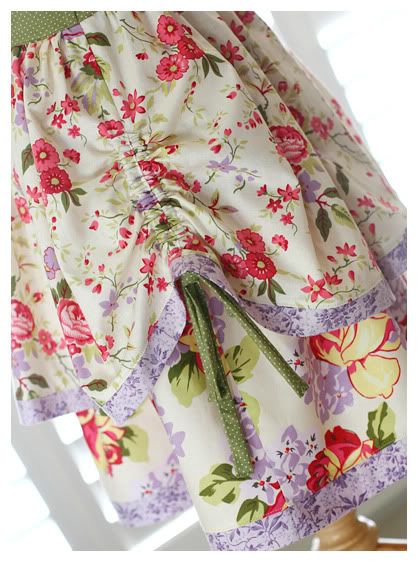 Annnnnnd... I got me a new present! A Gypsy I got mine from cricutmachine.com for a GREAT price though! $87.00! Yeah, buddy! I can't wait for it to get here! I'm sad I can't use my SVG's with it.. but, I promised myself to start using my cartridges more so this will help with that! The other day when I made my Valentine Boxes and had to switch cartridges a million times is when I really decided I needed one. Plus, it's SO cold in my craft area (dang drafty door!) that it will be nice to sit by a fire and plan out my attack before going into the war, LOL!
Anyhow... I finished my very first project for SVG Cuts! I love it.. and I hope you all do too! I can't wait for it to be on their blog (should be tomorrow!) So fun! I have another Valentines project for them in the works that I will get to finish this weekend! It's super cute and the kiddos will love to help! (well, with both projects, really!)
Also, please, please 'like' my page on Facebook and send your crafty friends! When I get to 200 fans I will be giving away a giftcard to svgcuts.com!
Happy crafting!