........ Now, before I show you pictures of my newest project I have to say hello to ALL my new followers and Facebook friends! I logged into my email to a bunch of blog comments, new followers and my Facebook 'likes' grew overnight. I was wondering what the heck happened. So, I logged into my blog to see nearly 4000 hits *thud*......
"I'm under attack!!!!!!!!!!!! Ahhhhhhhhhhhh!"
LOL!
One of my commenters said she found me from the Cricut newsletter.. say what?! After doing some poking around, there I was! In the 'Cricut Chirp' with MY photo shown with a link to one of my message board posts (I shared my valentine boxes) I couldn't believe it! Little ol' me.. CHECK IT OUT!
Tee-hee... I'm a soupa-star, baby! lol j/k....
Anyhow... want to see my super-dooper cute spring table decoration?! Yes, I know.. spring? What the hey?! Aren't we in the midde of winter? Why yes, yes we are. BUT, I was getting tired of Valentine's projects.. Well, that was until SVG Cuts released THIS collection.. (Cute, right?! Of course! I mean, how can you look at that and not want to make all 3 of them?) But yeah.. where was I going with this?... Um.
Ah yes, I was tired of Valentine's projects so I decided to do something springy and cute with some of my favorite paper from Echo Park.
Wanna see?....
.
.
.
.
.
.
.
.
Are you ready?....
.
.
.
TA-DA!!!!!!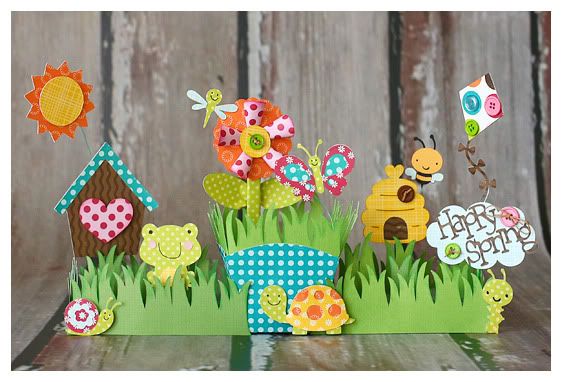 Introducing the 'Happy Spring' table decor! Everyone now, "Oooohhh.... Ahhhhhh"
I can not tell you how much fun I had creating this! All the colors and cute cuts! Now.. I will overload you with pictures.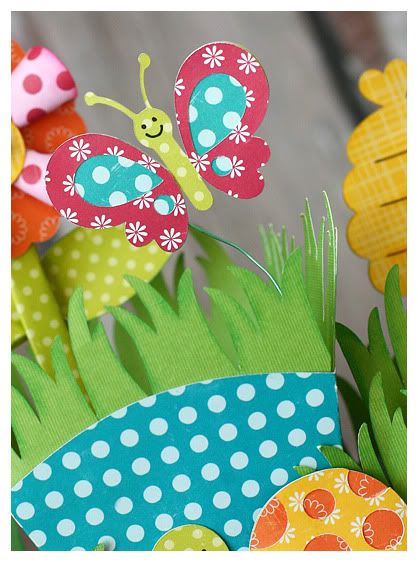 I added buttons for some extra cuteness.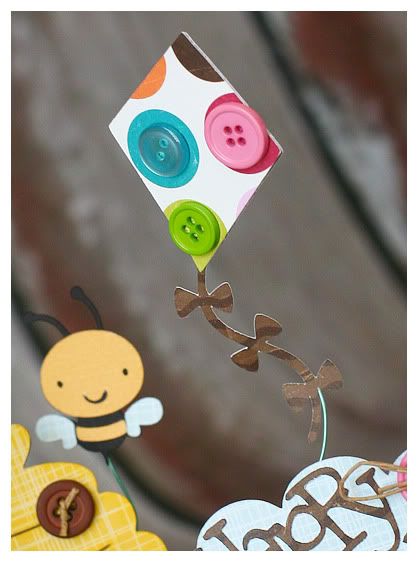 Don't even try to tell me this caterpillar is not cute! Stinkin' ADORABLE!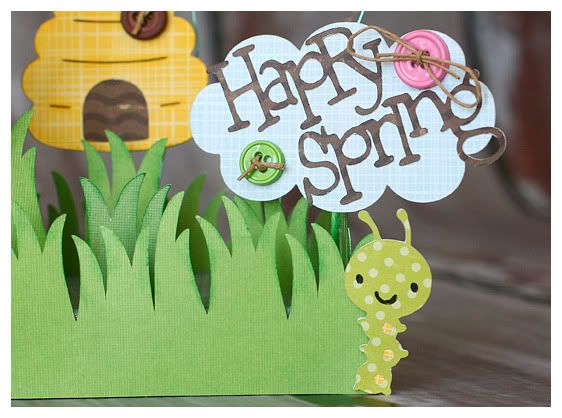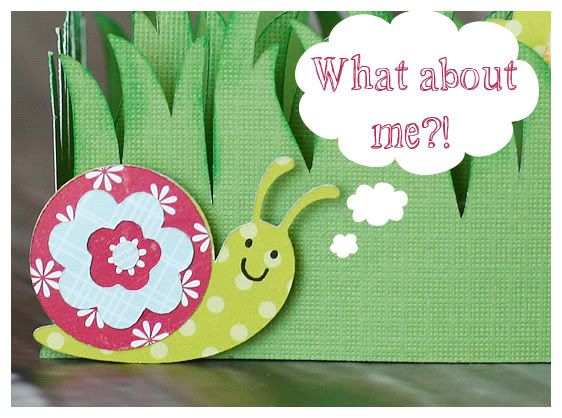 Oh yes, little snail.. you are adorable too!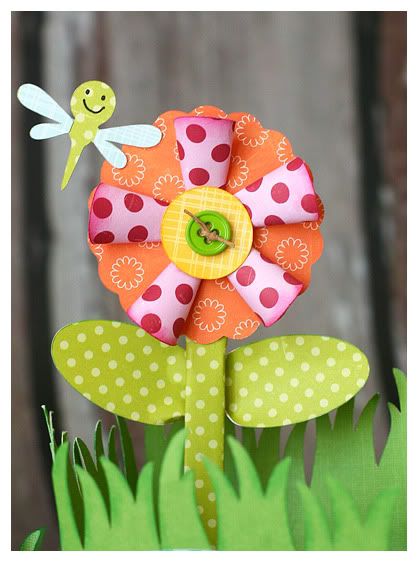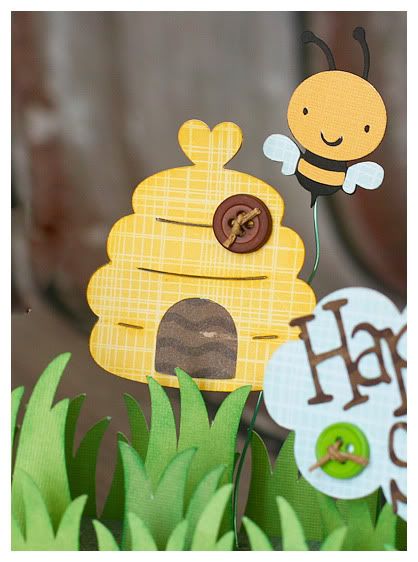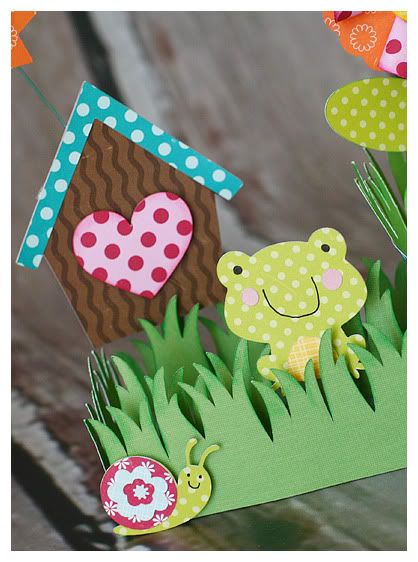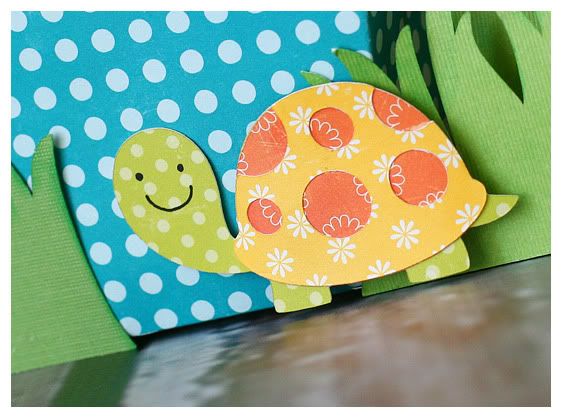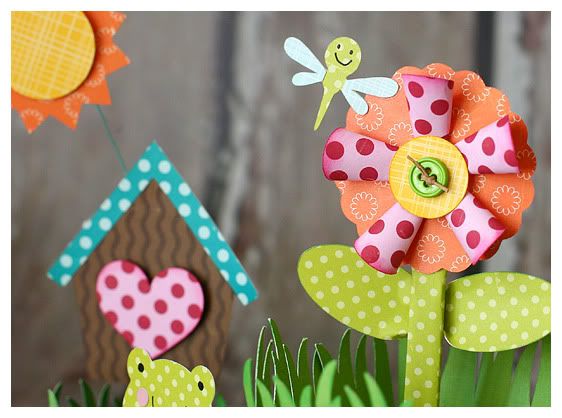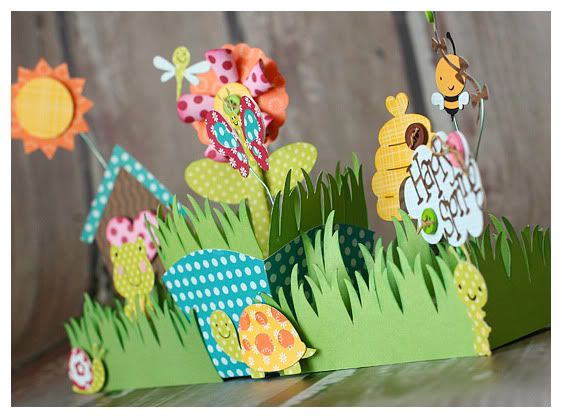 Want to make one? Of course you do!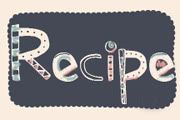 Carts Used - Forever Young (FY) : Create a Critter (CaC) : Straight From The Nest (SFTN) :Tags, bags, boxes and more (TBB&M).
Paper used - Echo Park (LOVE!) Collection : Walk in the Park.
Items Needed - 3d glue dots, chalk or ink, a popsicle stick, styrofoam squares, toothpicks, 20 gauge jewelry wire (I used blue), hot glue, buttons, paper thread (found in the jewelry making section at Joanns)
Here are the cuts I used. I hope I got them all..
Box - (TBB&M) : 5 3/4" I like to seal my boxes with Wonder Tape.
Grass (SFTN) : 2 3/4" (Cut 8. You will cut them to fit around the styrofoam and inside a bit for more of a 3D look) Chalk/Ink the edges in a darker green.
Flower (FY) 3" and cut circles at 1 1/4" x5 These will be curled and make into petals. It helps to hot glue them.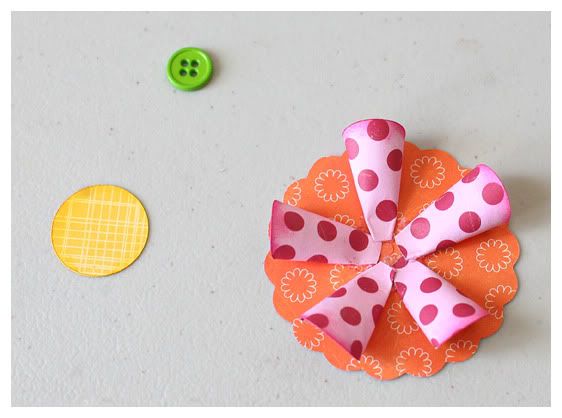 The yellow circle will be cut at 1". Attach a button.
Snail (CaC) : 1 1/4"
Caterpillar (CaC) : 1 3/4"
Hive (CaC) : 2 1/4"
Butterfly (CaC) : 1 3/4"
Frog (CaC) : 2"
Dragonfly (CaC) : 1 1/4"
Bird House (CaC) : - 2 1/2"
Sun (CaC) : 2 1/2"
Kite (CaC) : 3.5 or 4" I didn't write it down and I forgot.
Cloud (CaC) : (forgot size) and the text on the cloud was cut in SCAL.
Stem/leaves of the flower : Use a popsicle stick and hot glue paper to it. I cut my leaves in SCAL but you can just free hand cut 2 ovals.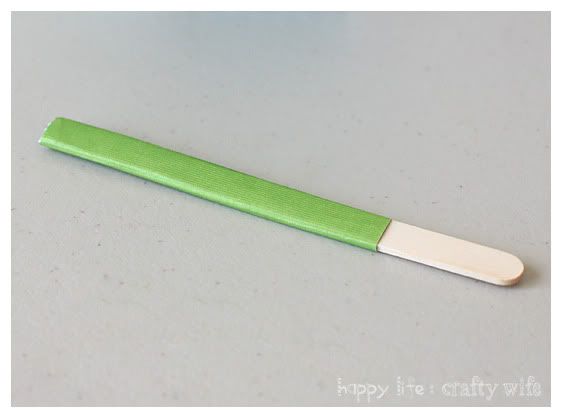 When sticking your items into the styrofoam I used toothpicks (green to match the grass better) and a bit of hot glue so they stay put!
Make your box first and then attach the styrofoam with hot glue. Use two 2x4" squares and cut them in half. You will also need to trim the side down a little.
I hope you love this little project as much as I do! Please share my blog with your crafty friends and of course, join my Facebook page!! PRETTY PLEASE?
Thanks for coming by!
Toodles!