Oy.. this holiday season got me up 2lbs!! Eeeeks! Tisk-tisk. I wanted to share these two delish recipes with you all!
A tradition in our house for breakfast Christmas morning has been homemade cinnamon rolls! Oh... my.... Love me some cinnamon rolls.. and um, homemade right from the oven? *drool* Complete with cream cheese frosting. I don't 'do' cream cheese but this frosting is to-die-for! I use THIS RECIPE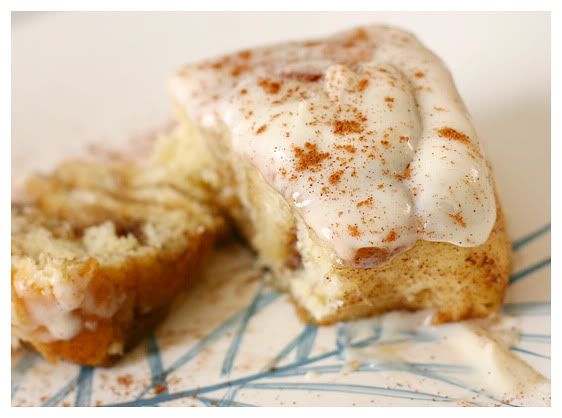 Mine might look a  little odd... but, that's because I ate the outer part of the roll before taking a picture, LOL.
I follow the recipe but I do make extra frosting! Also, a little tip! After the come out of the oven, flip your baking dish upside down with the rolls inside. This let's the gooey yummies drip down into the cinnamon rolls! I flip mine over wax paper and leave them for about 15 minutes.
They are AWESOME!!
Now.. onto something easier to make. Yet, they taste devine!
You will be everyone's favorite person at your next party if you make these! They are best cold and right from the fridge!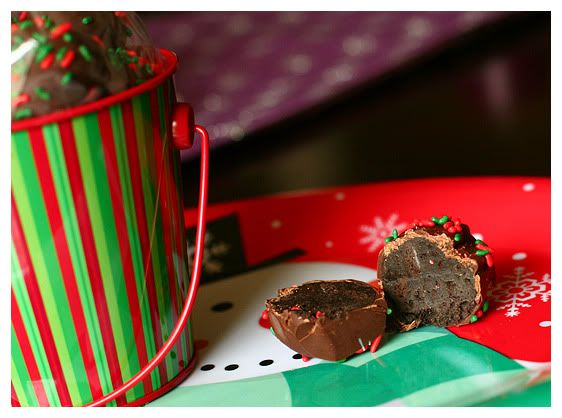 The hardest part making these.... crushing the Oreo's! I beat them and crushed them any way I could. It took awhile (because you want them to be pretty fine) But, all the beating was worth it! I am pretty sure my own mother wanted to marry me after trying these!
Mmm, good!