I saw someone link this cute craft not too long ago.. from Martha Stewart (of course!) Mine is not as great as hers (or.. should I say, whoever she paid to make it, lol) It is cute though! I didn't have anything to put inside it so I just stuck a foam square in it which gave it a weird shape.. but.. it works! I used my Forever Young cartridge to make the scalloped circle and used my Happy Hauntings for the ghost and bats. I abused a tree in my back yard for the stick. The tree is not dead so I had to wrestle it for a little branch!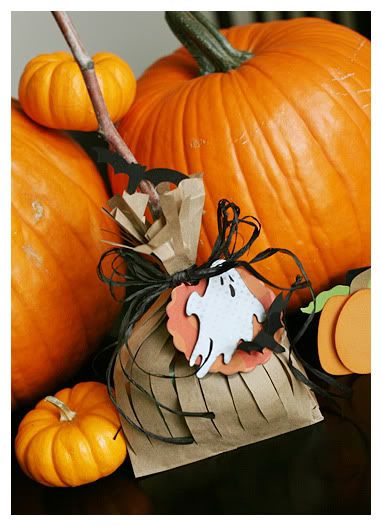 And while I was setting up my pumpkins and in the middle of taking pictures I had a little punpkin theif! I said "stop it, pumpkin head!" He laughed and started stacking pumpkins on his head.. when he finally got one to stay he tried to balance it as long as possible.. as you can see, from his super concentrating looks! LOL!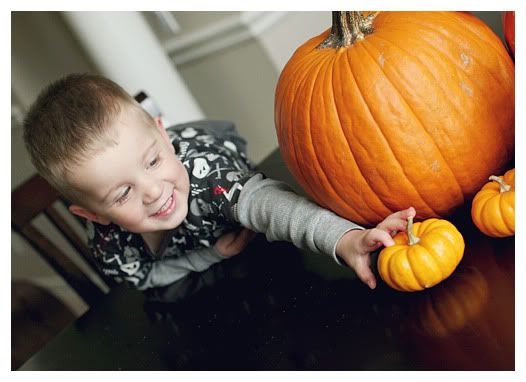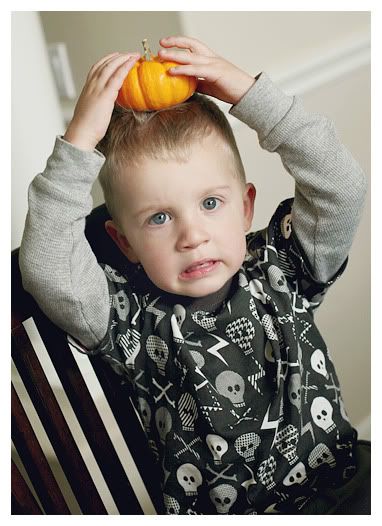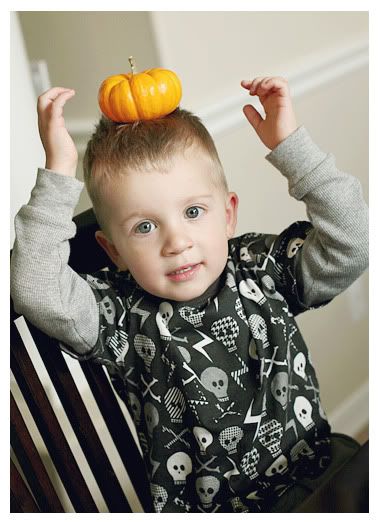 And then he thought he would be a funny guy.....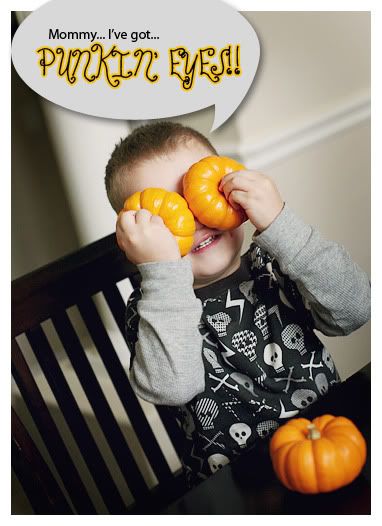 Such a goober!