I made this haunted house from the Happy Hauntings cartridge. While it's cute... I don't think you could pay me to make another one. I took forever! And when my little monsters want to help glue it together.. it became WORK. I needed a cookie and a cup of coffee to finish it, LOL!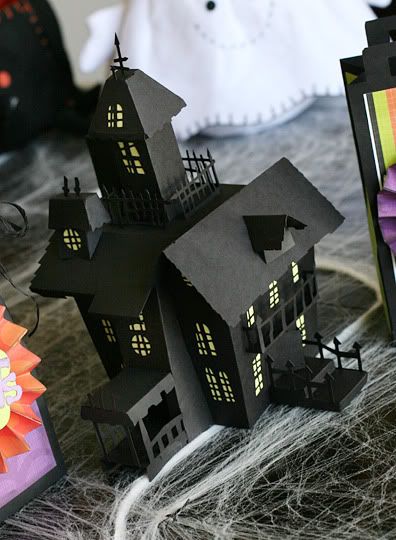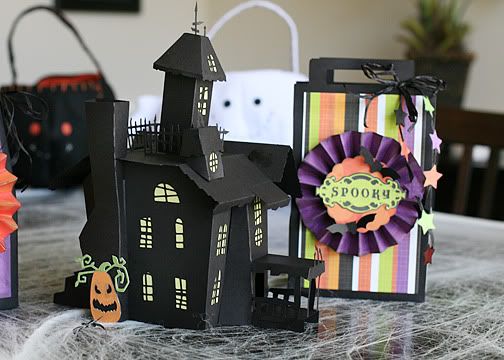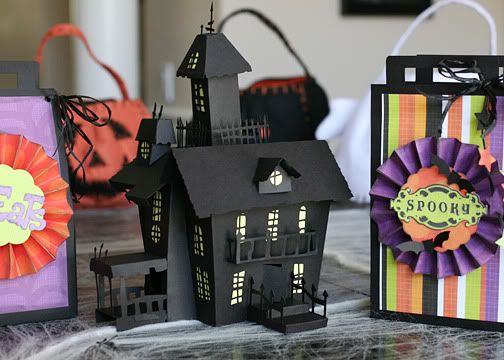 These were some of my first real projects with my Cricut! I love them! So very cute.. so cute that I actually don't want to give them away, LOL! I am stingy! I make things with other people in mind and then back out of giving it to them!.. tisk-tisk. My mom came up this past weekend and I made her that little witch hat treat bag I posted a few days ago. I was secretly hoping she would forget it (sorry, mom.. it's true).. but no, she grabbed it as she headed out the door *sigh*.. ah well! I think it's because I am so excited about all these little new creations that I want to keep them around to show everyone, lol..
Anyhow.. these are darling! Before I knew what SVG files were I bought Tags, Bags, Boxes and More from eBay (egh!... it's retired and popular.. not a good combo, lol) and now that I have been schooled on the SVG files and all I could have gotten bags/boxes just as good or better for FREE or a couple bucks (hear me crying?...) Again, svgcuts.com is a little SVG file heaven for me! LOL.. As much as I plug that website you would think I work for them.. wouldn't that be fun? But.. I have no idea how to make SVG files.. so.. I am useless! Anyone else have some good SVG files blogs/websites to share? I would love to start building up a nice collection.
Oh..yeah.. umm.. you wanna see the little boxes I guess? LOL! (note to myself: STOP RAMBLING!) These were made with TBB&M and my Mini Monsters cartridges! And I used a star shaped puncher for little stars to go on some of them. Adding textured paper really helps as well.. I just used a pack of swiss dot and some linen textured paper.
I decorated all sides so I am showing multiple views of each box.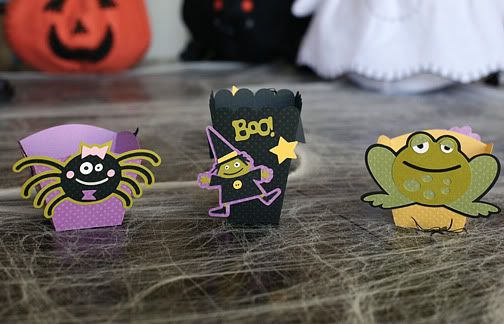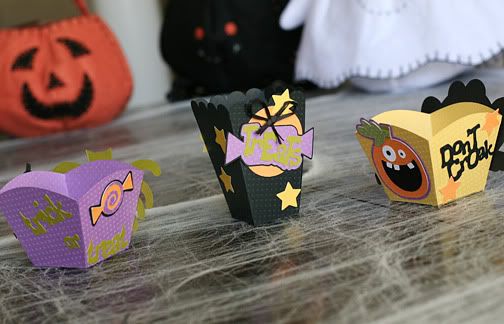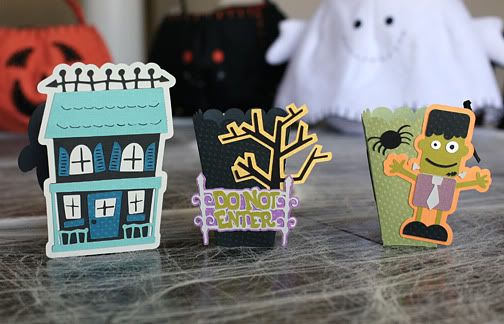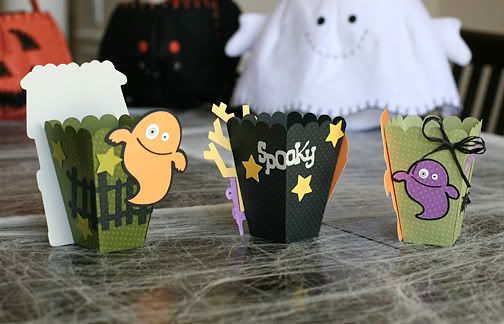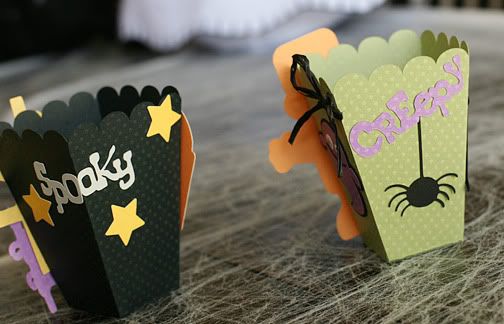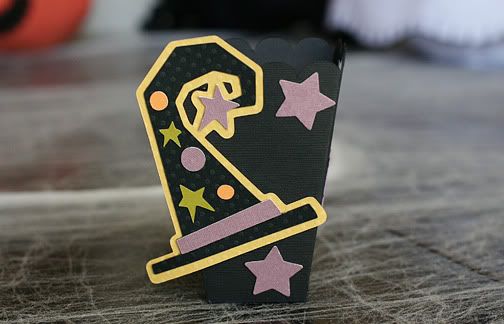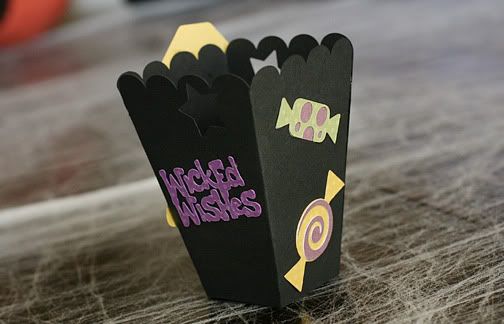 And last but not least.. this cute treat bag! Love it!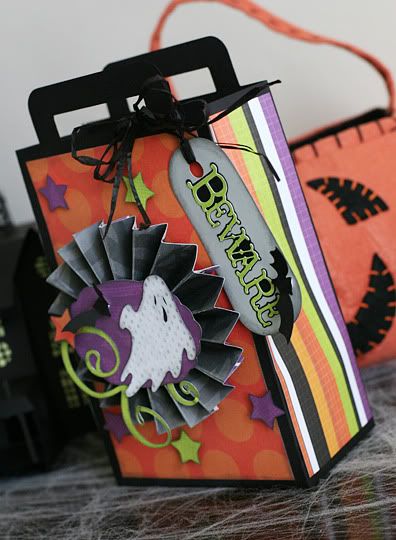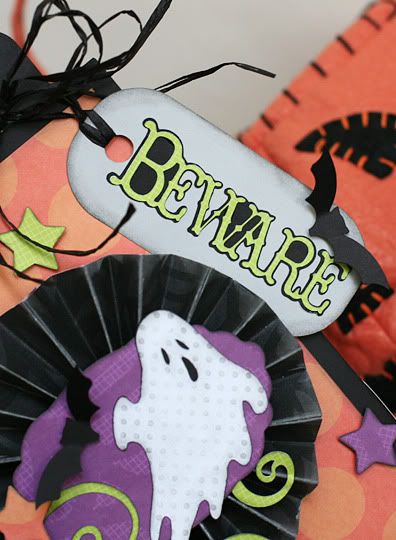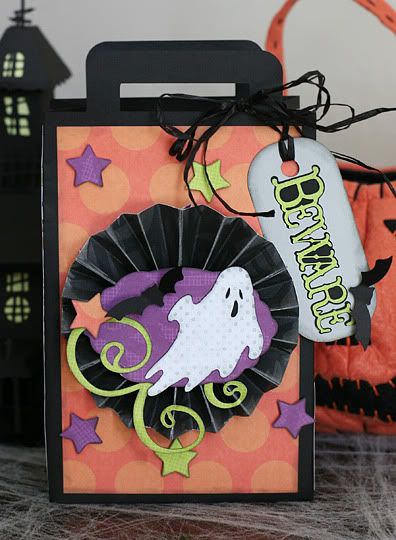 Until next time (which will be very soon.. I have some yummy cupcakes to share!)